David Josué Jiménez Silva (Spanish pronunciation: [daˈβið ˈsilβa]; born 8 January 1986) is a Spanish professional footballer who plays for La Liga club Real Sociedad. Silva plays mainly as a central or an attacking midfielder but can also play as a winger or second striker. He is predominantly a left-footed player and his passing ability and possession-retaining qualities have earned him the nicknames "Merlin" and "El Mago" from his teammates and fans. He is considered by some to be one of the best midfielders of his generation, and one of the greatest midfielders in the history of the Premier League.
Silva spent six years of his professional career with Valencia CF, appearing in more than 160 games and winning a Copa del Rey in 2008. In the summer of 2010, he moved to Manchester City and has since appeared in over 400 matches. With them he has won two FA Cups, five League Cups and four Premier League titles. He is regarded as one of Manchester City's greatest ever players alongside Billy Meredith, Bert Trautmann, Colin Bell and Sergio Agüero. Silva has been named in the PFA Team of the Year three times. On 26 June 2019, Silva announced that he would leave Manchester City at the end of the 2019–20 season, ending his ten-season tenure at the club. On 28 September 2019, he became the youngest player to reach 200 wins in the Premier league, breaking the record set by Chelsea defender John Terry.
Silva also represented Spain, from his debut for the senior team in 2006 until his international retirement in 2018. He formed a midfield partnership with Xavi and Andrés Iniesta which led to three consecutive international tournament victories – UEFA Euro 2008, 2010 FIFA World Cup, and UEFA Euro 2012. He is one of 13 Spanish players to have amassed 100 caps, he scored 35 goals in his international career, making him the 4th highest goalscorer in Spain's history, and also provided 29 assists, making him the second-highest assist provider in Spain's history.
D. Silva
General information about Midfielder at R. Sociedad
35
years

es
General
Name
David Josué Jiménez Silva
Nationality
Spain

Preferred foot
Ambidextrous
European citizen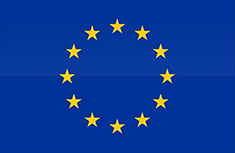 Sí
Career
R. Sociedad (2019-2022)
(3 seasons)
Man. City (2010-2020)
(10 seasons)
West Ham (2013-2014)
(1 temporada)
Valencia (2006-2010)
(4 seasons)
Celta (2005-2006)
(1 temporada)
Eibar (2004-2005)
(1 temporada)
Valencia Mestalla (2003-2004)
(1 temporada)
Career
Shirt number(s)
10, 14, 16
Age on debut
18.0 years old
Last match
35.7 years old
International
National team

España
International debut
15-11-2006
Age on debut
20.9 years old
Last match age
32.5 years old
Matches (goals)
125 GP (35 goals)
More
Contract
Start of contract
17-08-2020
Contract expiration
30-06-2022
Latest transfer
17-08-2020