Daniel Parejo Muñoz (Spanish pronunciation: [daˈnjel ˈdani paˈɾexo]; born 16 April 1989) is a Spanish professional footballer who plays as a central midfielder for Villarreal and the Spain national team.
After starting out at Real Madrid, he first made a name in La Liga with Getafe. Transferring to Valencia in 2011, he went on to appear in 383 official matches for the latter club and win the 2019 Copa del Rey. He also spent four months in England, with Queens Park Rangers.
Across all youth levels, Parejo won 43 caps for Spain and scored nine goals. He made his full debut in 2018, at the age of 28.
D. Parejo
General information about Midfielder at Villarreal
32
years

es
General
Nationality
Spain

European citizen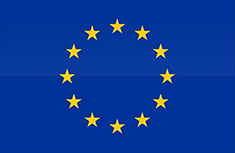 Sí
Career
Villarreal (2020-2022)
(2 seasons)
Valencia (2011-2020)
(9 seasons)
Getafe (2009-2011)
(2 seasons)
Real Madrid (2008-2009)
(1 temporada)
Queens Park Rangers (2008-2009)
(1 temporada)
RM Castilla (2006-2008)
(2 seasons)
Career
Shirt number(s)
21, 5, 11, 17, 7, 15
Age on debut
17.8 years old
Last match
32.4 years old
International
National team

España
International debut
27-03-2018
Age on debut
28.9 years old
Last match age
30.4 years old
More
Contract
Start of contract
12-08-2020
Contract expiration
30-06-2024
Latest transfer
12-08-2020