Daniel Carvajal Ramos (Spanish pronunciation: [daˈnjel ˈdani kaɾβaˈxal ˈramos]; born 11 January 1992) is a Spanish professional footballer who plays as a right back for Real Madrid and the Spain national team.
Having risen through the Real Madrid youth ranks, he spent a season with Bayer Leverkusen before returning to Real Madrid. He broke into the first team in 2013, and has subsequently gone on to win 16 major trophies at Real Madrid including four Champions League trophies, two La Liga titles and a Copa del Rey.
At youth international level, Carvajal won the 2011 European Championship with the under-19 team and the 2013 edition with the under-21 side. He made his senior debut in 2014, representing the nation at the 2018 FIFA World Cup.
D. Carvajal
General information about Defender at Real Madrid
29
years

es
General
Name
Daniel Carvajal Ramos
Nationality
Spain

European citizen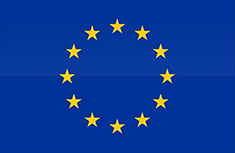 Sí
Career
Real Madrid (2013-2021)
(8 temporadas)
B. Leverkusen (2012-2013)
(1 temporada)
RM Castilla (2010-2012)
(2 temporadas)
Career
Shirt number(s)
15, 20, 17
Age on debut
18.7 years old
Last match
29.3 years old
International
National team

España
International debut
04-09-2014
Age on debut
22.6 years old
Last match
28.6 years old
More
Contract
Start of contract
01-07-2013
Contract expiration
30-06-2022
Latest renewal
18-09-2017
Latest transfer
01-07-2013