Alessandro Florenzi Cavaliere OMRI (born 11 March 1991) is an Italian professional footballer who plays as a full-back for Serie A club Milan, on loan from Roma. He represents the Italy national team.
Florenzi started his professional club career with Roma in 2011, but spent the 2011–12 season on loan with Crotone. Florenzi was appointed as Roma's new captain following the departure of Daniele De Rossi in 2019. He later had spells on loan with Spanish side Valencia, and French side Paris Saint-Germain, winning the Trophée des Champions and the Coupe de France with the latter club during the 2020–21 season.
At international level he was a member of the Italy national under-21 football team that finished second in the 2013 UEFA European Under-21 Championship, and also represented the Italy senior side at UEFA Euro 2016 and UEFA Euro 2020, winning the latter tournament.
A. Florenzi
General information about Defender at Milan
30
years

it
General
Username
Alessandro Florenzi
Nationality
Italy

European citizen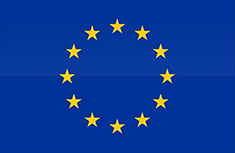 Sí
Career
Milan (2021-2022)
(1 temporada)
PSG (2020-2021)
(1 temporada)
Valencia (2019-2020)
(1 temporada)
Roma (2010-2011), (2012-2020), (2021-2022)
(10 seasons)
Juventus (2013-2014)
(1 temporada)
Crotone (2011-2012)
(1 temporada)
Roma Sub 19 (2008-2011)
(3 seasons)
Career
Shirt number(s)
25, 7, 8, 16, 48, 15, 11
Age on debut
17.6 years old
Last match
30.5 years old
International
National team

Italia
International debut
14-11-2012
Age on debut
21.7 years old
Last match age
30.5 years old
Matches (goals)
46 GP (2 goals)
More
Contract
Agent
Alessandro Lucci - WSA
Start of contract
06-07-2012
Contract expiration
30-06-2023
Latest transfer
21-08-2021