Arijan Ademi (Macedonian: Аријан Адеми; born 29 May 1991) is a Croatian-Macedonian professional footballer who captains Prva HNL side Dinamo Zagreb and plays for the North Macedonia national team.
Ademi started his professional career at Šibenik, debuting for the senior squad on 22 March 2008, aged just 16 years. On 16 June 2010, he was transferred to reigning Croatian champions Dinamo Zagreb. Through ten seasons at the club, Ademi became the most decorated player in club's history, having won 17 trophies.
Born in Croatia to Macedonian Albanian parents, Ademi represented his country of birth at various youth levels. Despite even making three appearances for the senior team, on 9 October 2014, he debuted for the Macedonia national team in an official match.
In 2015, Ademi initially received a four-year suspension for doping, which was subsequently reduced to two years.
A. Ademi
General information about Midfielder at Dinamo Zagreb
29
years

mk
General
Nationality
Croatia

European citizen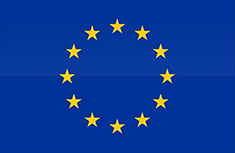 Sí
Career
Dinamo Zagreb (2010-2021)
(11 temporadas)
Lokomotiva (2011-2012)
(1 temporada)
HNK Sibenik (2007-2010)
(3 temporadas)
Career
Shirt number(s)
6, 16, 7, 29, 19, 20, 8
Age on debut
16.8 years old
Last match
29.9 years old
International
National team

Macedonia
International debut
06-02-2013
Age on debut
21.7 years old
Last match
29.8 years old
Matches (goals)
20 GP (4 goals)
More
Contract
Start of contract
28-05-2010
Contract expiration
30-06-2023
Latest renewal
06-10-2017
Latest transfer
30-06-2012