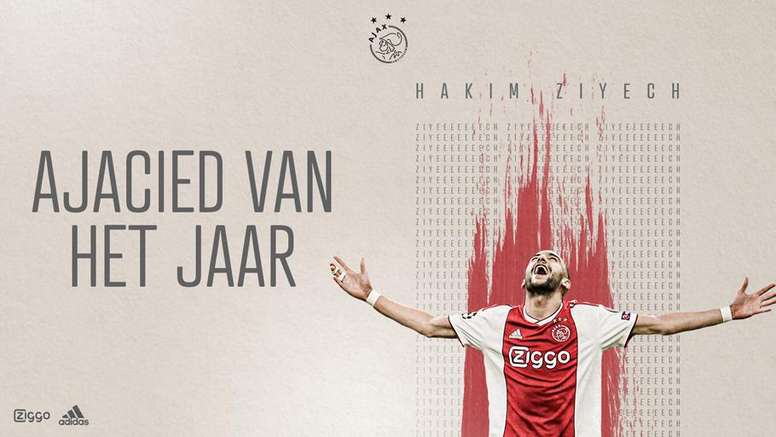 Ziyech wins the best player of the Eredivisie award
It was expected that an Ajax player would win the prize. The fact they won the double and were seconds away from reaching the Champions League final meant it was fairly obvious.
And that is what happened. With so many players performing at a high level, it was difficult to decide. Frenkie de Jong was out of the running because he won the Johan Cruyff prize for the best young talent in the Eredivisie.
Although Dusan Tadic ended the season with 28 goals (he shared the player of the tournament prize with Luuk de Jong), finally it was Ziyech who won it. The guy nicknamed the 'Moroccan Di Maria.'
And his contribution to the team's goals was vital. He scored 16 and set up 13. Without doubt a player who can very much make the difference and this year he has put himself forward as one of the best players in Europe.
May 16, 2019