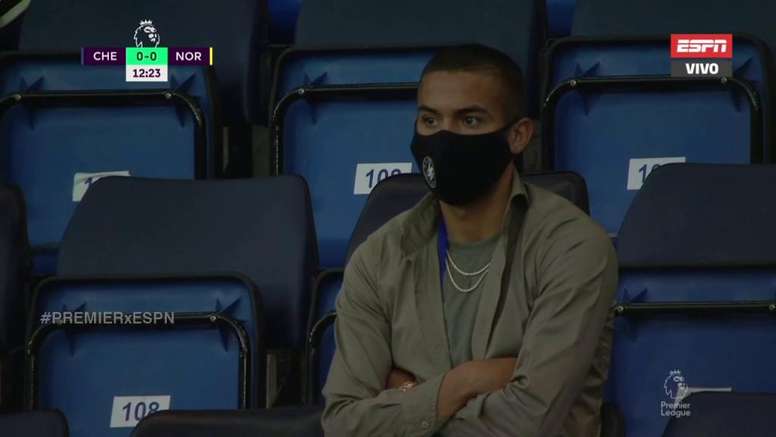 Ziyech spotted at Chelsea v Norwich
The day of his debut will come. Until then, Hakim Ziyech has no choice but to watch the games from the stands, something that, under the current circumstances, makes him a sort of privileged spectator.
Ziyech already knows his teammates. He trained with them last Saturday, and on Tuesday he has his first contact with Stamford Bridge.
They aren't the circumstances that he would have wanted, but less is more. He had to watch his first Premier League match since he joined Chelsea from the stands.
The cameras caught him there, with streetwear and a black Chelsea mask. It was in this way that he was present at the Chelsea v Norwich match.
July 14, 2020