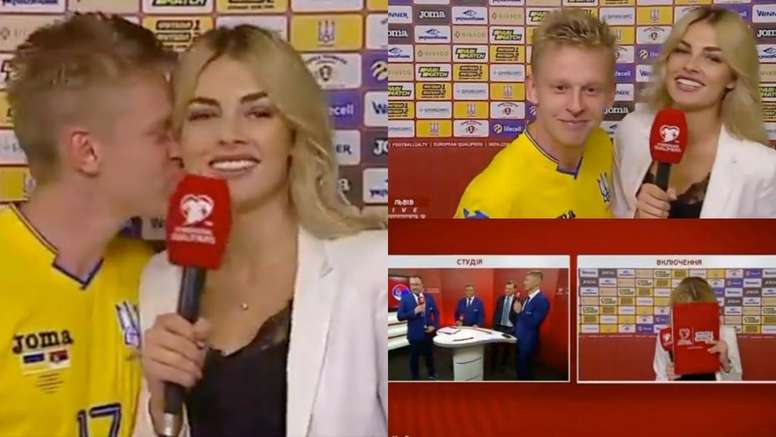 Zinchenko makes journalist blush after kissing her on air
You do not win a Euro 2020 5-0 every day of the week. Ukraine did exactly that against a Serbia side which featured a Jovic who hardly appeared. Zinchenko, the Man City player, played the full 90 minutes.
He played very well, as he almost always does for the Premier League side. City have still not renewed the midfielder, who is waiting for the club to offer him a new contract to stay at the current Premier League champions.
At the end of the game, Zinchenko was one of those chosen to be interviewed. After the interview, he surprised the interviewer by giving her a kiss on the cheek which brought back memories of the kiss between Casillas and Sara Carbonero at the 2010 World Cup.
On this occasion, it was on the cheek and the two are close friends rather than boyfriend and girlfriend, but it was still a very heartfelt kiss. Zinchenko left smiling at the camera and the journalist, who continued to have a smile on her face, until she covered her face with her clipboard out of embarrassment.
June 7, 2019