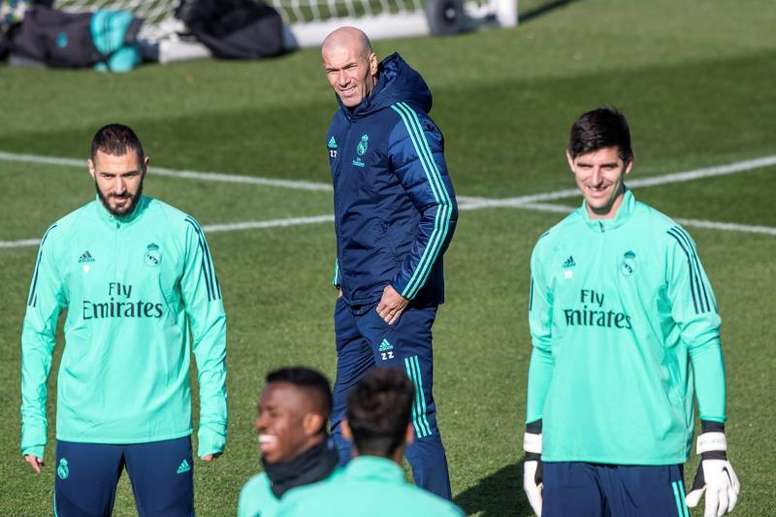 Zidane's tactical juggling before the 'Clásico'
The Madrid XI seems to be decided except for a couple of positions. Courtois, Carvajal, Varane, Ramos, Mendy, Casemiro, Valverde, Kroos and Benzema will start against Barcelona.
The starting XI against Valencia will have different players, starting with Mendy who won't be able to play as he is suspended. This leaves Zidane with two free spaces before the Barcelona match.
According to 'AS', the Frenchman is doubting between 5 players to complete his lineup for the Barcelona game. On the one hand, he could complete it with one of the veteran players. This would mean by playing Modric or Bale.
But he could also opt for Isco, a player recovered for the cause in the last few weeks. There is also the option of Vinicius who seems to be warming up as the months go by.
And lastly, Zidane has Rodrygo, young and impetuous like Vinicius, but without any experience of matches of this calibre.
Thus, to complete the almost certain 4-4-2 at the Camp Nou, Zidane must decide if it will be Modric or Isco who joins Casemiro, Valverde and Kroos in the midfield, and who will be the other attacker alongside Benzema: Bale, Vinicius or Rodrygo.