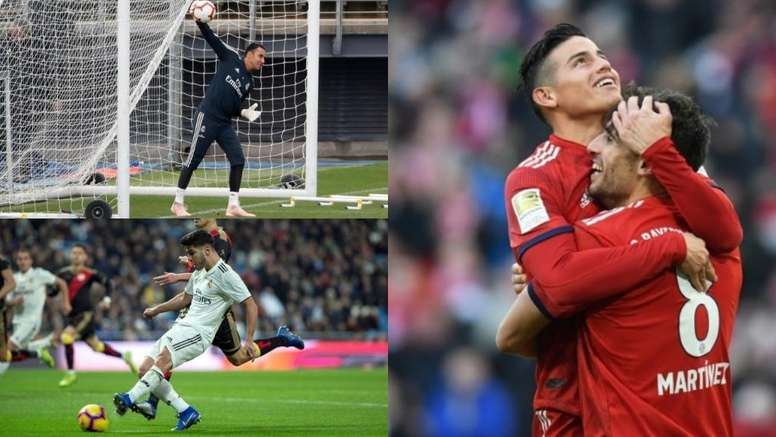 Zidane's plans: Asensio and Keylor Navas in, James out
Life can change very suddenly, and James Rodriguez's career has done just that. In recent weeks, reports have grown ever stronger that the Colombian will return to Real Madrid on a permanent basis after his two-year loan spell at Bayern Munich.
But with the return of Zidane, the coach who ordered his loan move in 2017, he knows that the doors to the Bernabeu are now firmly shut for him. In fact, his current situation at Bayern Munich is also in doubt, with his poor recent performances for the team meaning the club have so far not exercised their option to buy the midfielder for 42 million euros.
On the other hand, the likes of Marco Asensio and Keylor Navas will be pleased at the return of Zidane. The former has struggled this season, but knows that the incoming coach is an admirer of him. Meanwhile Keylor Navas was often used under Zidane in his first spell in charge, and will be hoping to displace current first-choice goalkeeper Thibaut Courtois.