Zidane returns to Madrid
Despite seeming as though Zidane was not ready to return to Real Madrid, 'Jugones' has suggested that the final touches are being discussed for an agreement between the club and the French coach.
Zidane is the favourite for those in the district of Chamartin, and his return to the Madrid bench will depend on a number of requirements. The Frenchmen will likely ask for a custom-made squad of footballers who he considers key for his new project.
March 11, 2019
Also, according to various media outlets such as 'Marca' and 'Cadena Ser', Madrid could make Zidane's return official by Monday afternoon via a Board of Directors meeting which will take place at 18:30pm (CET).
Zidane's appointment comes after a disappointing couple of weeks for current boss Santiago Solari, especially after eliminations from Champions League and Copa del Rey - both of which were the nail in his coffin.
Zidane's return would come just nine months after he left Madrid in style, lifting the Champions League trophy three times consecutively.
'Marca' has suggested that once his return has been made official, Zidane would take charge of the team this coming Tuesday, or Wednesday at the latest.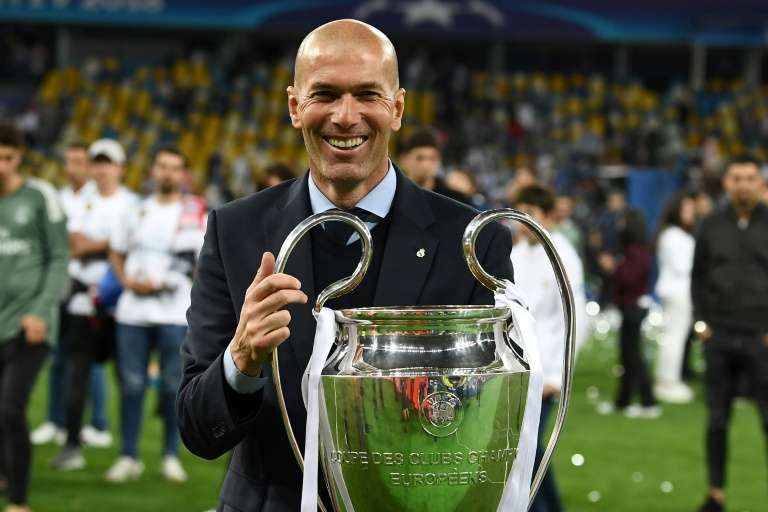 Many other names had been discussed for Solari's replacement, such as the likes of Jose Mourinho, Aitor Karanka and Mauricio Pochettino.
But, it seems as though they have opted for Zidane, who isn't the first ex-Madrid player to make a return later in their career to the legendary Spanish club.