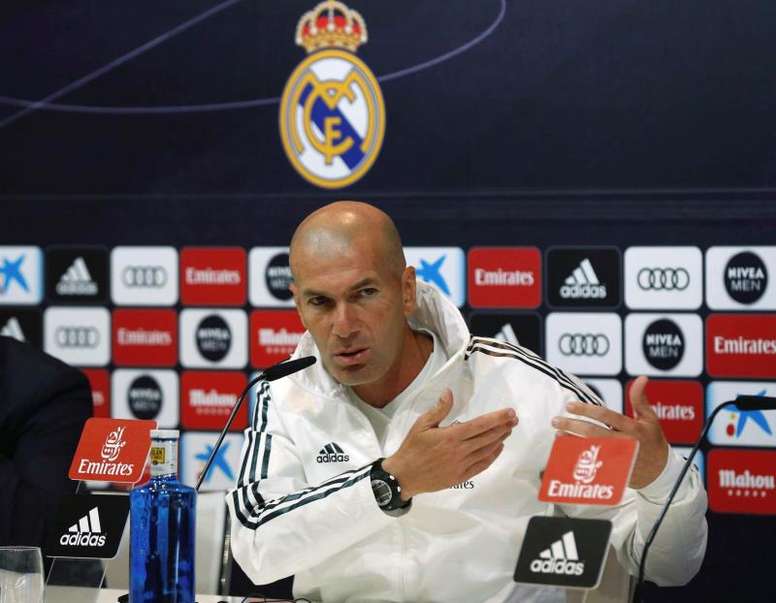 Zidane: If I didn't decide who plays, I'd leave
"Tomorrow's is the last game of the season and we've had a good final week's work to now go and end the season on a high. We want to sign off with a good performance and a win in front of our fans. It's been a tough year and I want to let everyone know that we're focused on next season and will come back full of hope and put in the hard work so as to make them proud of our players", Zidane started the last
When asked about the futures of Gareth Bale and Keylor Navas, the Real boss didn't want to say much and repeated what he'd already said on the topic before: "Bale will be part of the squad tomorrow and that's all I can tell you. You'll see the side that we put out. I don't see it as a possible farewell for Navas. There's a lot of talk about what's going to happen: that so and so-and-so is staying and so-and-so is leaving, that I've said goodbye to Keylor, that I want him to leave".
"I'll tell you who's the No.1 and the No.2 at the start of next season. It's my decision. Who do you think names the team? I'm the coach and obviously I'm always going to do what I want. If that wasn't the case, I'd be gone".
Zidane insisted that he had already spoken with his players about what could happen over the next few months, before requesting that the journalists present ask him questions about Sunday's game against Betis instead of the future of his team.
"We need to alter the account that we give of ourselves and we'll be putting our efforts into doing so. I'm not saying that we're going to win the lot next season, but we're going to prepare to have a great year. It's been a tough campaign and the best thing is that it's now nearly over. However, tomorrow we've got an opportunity to go out and perform well", the 46 year-old said.
The Real manager was then asked about a move for his fellow Frenchman Antoine Griezmann, to which he replied: "That's not something that we should be talking about. You'd need to ask the player what he's going to do. I believe that he has bid farewell to his club and you'd have to ask him where he's going".