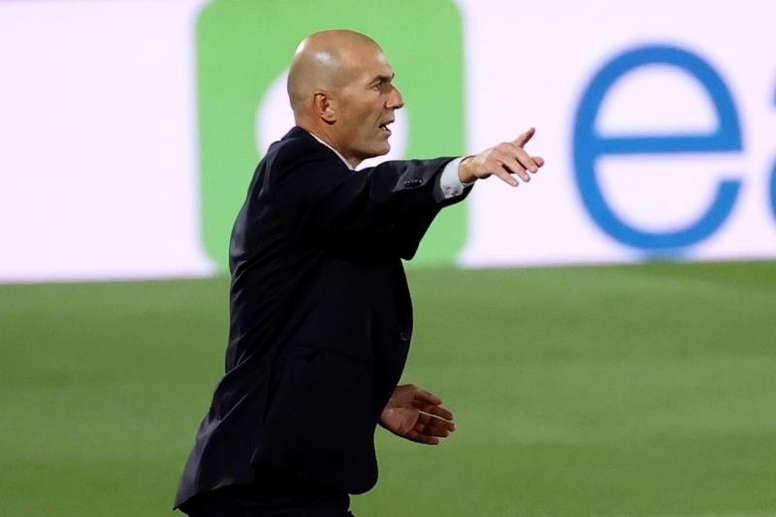 Zidane held a talk with the group to aks for an "attitude" change
The defeat at the hands of Cadiz has taken its toll on Real Madrid. Days before the 'Clásico' and with the return of the Champions League this Wednesday, the mood was negative on a vital week for his team.
For this reason, Zinedine Zidane transformed the training scheduled for this Sunday into more than just a physical recovery session, it was also a mental one. The manager wanted to have an open conversation with his players on what happened.
Marca said that Zidane gathered his players together and reflected on what he had seen last night at the Alfredo di Stefano. Apparently, the two keys to his talk were "intensity" and "attitude"; words he already used in the press room after the match.
Zidane wanted to make his players see that the intensity they went out with against Cadiz was very weak and that it cannot be repeated. "We lacked attitude", was the mantra of the trainer, who did not want to single out anyone in particular and maintained a conciliatory and united tone.
The coach was not the only one who spoke. Sergio Ramos, Luka Modric, and Toni Kroos also spoke and agreed with Zidane's speech and asked for "unity" and "intensity" to move the team forward.
With this, Zinedine Zidane wanted his players to do some introspection and react over time. Ahead awaits Shakhtar Donetsk, the weakest team of the group, and a 'Clásico' against Barca where both teams want to redeem themselves from recent losses.