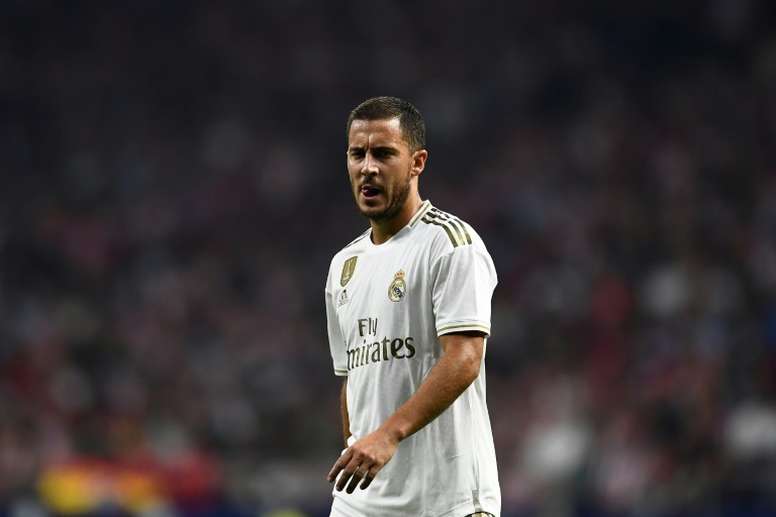 Zidane, Hazard and the starts
Eden Hazard was Real Madrid's star signing this summer. The Belgian, who arrived there from Chelsea, was called to help Real Madrid in the present and the future.
The expectation put on him is of the highest level, but the number '7' is still yet to shine.
Physical problems and a change in competition from the Premier League to La Liga are making his adaptation go very slowly.
His coach, Zinedine Zidane spoke precisely about Hazard's acclimatisation at Real Madrid, defending his player in the press conference.
The Frenchman, during his time as a footballer, also experienced some hard times/starts at a giant club such as Juventus and Real Madrid, so he knows how it feels.
His signing for Juventus was one of the most expensive of the 90's and maximum pressure was on him, as he was a player who had arrived at the most powerful team in Europe.
Despite his quality, Zidane had a hard time starting in Juve. The move from Ligue 1 to Serie A was a huge handicap. In addition, the Frenchman played in different positions until he found his place.
This meant that in his first 13 games as a Juventus player, as he recalled to 'AS', he only scored one goal and got four assists, three of them in a duel against the weak Rapid of Vienna.
But after a few months of acclimatisation, Zidane gradually made the team and ended up becoming one of the best players in the world.
After Juventus, in 2001, the Frenchman signed for Madrid and then became the most expensive signing in football history: 72 million euros.
Despite arriving as a world, acclaimed star (29-years-old), the first half of Zidane's season at Bernabeu was not easy.
The criticism at the time for midfielder was fierce and many sectors questioned whether his signing had been a failure...
Then what happened, happened. Zidane commanded a historic team and ended up being the leader of Madrid who raised the 'Novena' in Glasgow.
Therefore, Zidane defends Hazard to death. And it is that the beginnings are never easy, but when there is quality, they end up with a happy ending.
_