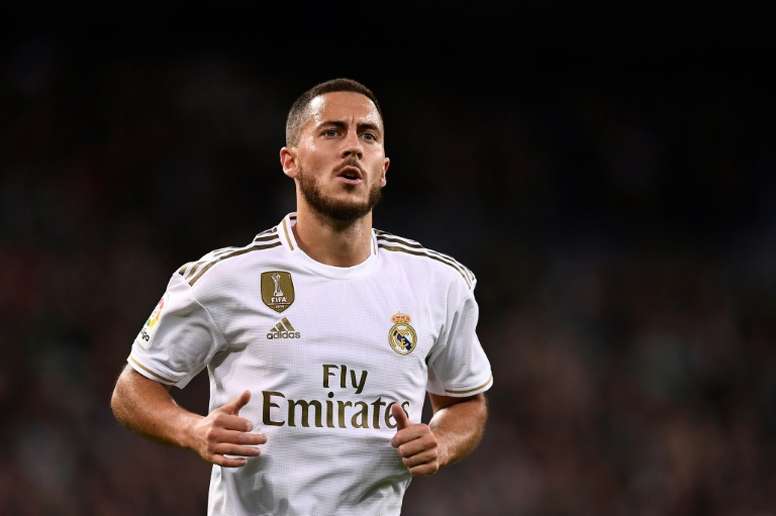 "Zidane has the power of attraction over me"
With his ankle micro-fissure preventing him from enjoying his work, Hazard attended 'Sport/Foot Magazine' to review what he has experienced as a Real Madrid player so far. Naturally, the Belgian had no qualms about answering a few, certainly compromising questions.
He loves Madrid. "It's a dream to play for Real Madrid. When I started playing in the garden at my house it was always they club I supported. Zidane was my idol. The stadium, when I saw it on TV... it was magical. The white shirt, impeccable. We often went on holiday, all the family, to Spain, but never to Madrid. It is too far from Belgium in the car. Everybody spoke about the team when we played football on holiday. We watched his games. Signing before? When I was in Lille, this possibility arose, but I wanted to try England. It was easier, I was only 21," Hazard commented.
"There was always talk of my arrival in Madrid. I have never had contact, even my agent, with the club before. This relationship began two, three years ago, when I was injured with my national team. After the 2018 World Cup I wanted to come, but Chelsea said no. I was supposed to spend a year with Sarri. I didn't want to leave Chelsea in a bad way, I've always been clean with all my clubs, like at Lille," added the now white star.
That love for the club has led him to wear the shirt he most desired: "When you're little, you see this club as a dream. When you arrive, you enter the buildings... there's security everywhere. The training centre is already very big. The first time I got to the other side by car. The best players, the weight of history... you go into the dressing room and feel that the players are only there to win. You meet fans who tell you every day that you have to win the Champions League. It's a culture".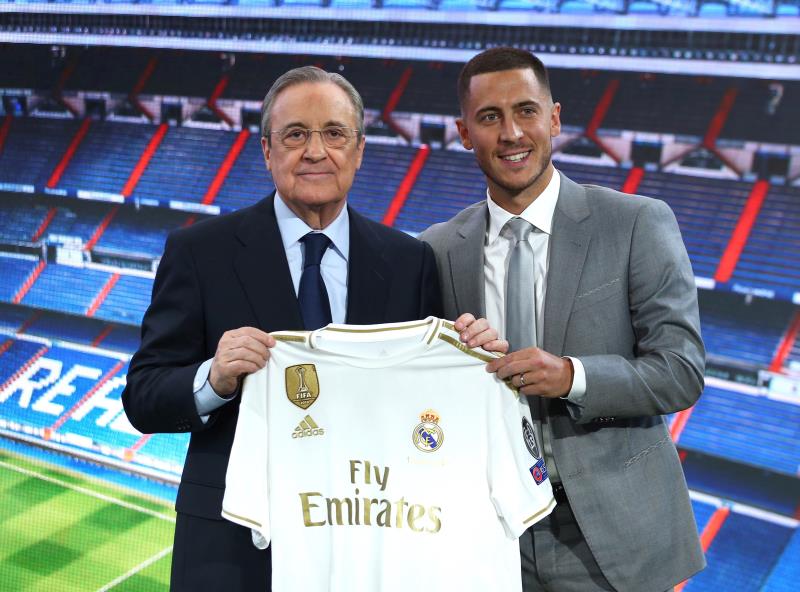 His arrival and adaptation
The number '7' spoke of his first injury: "I did all the preseason. Two or three days before the first game in Vigo I felt pain in my thigh. I often have pain before games. I thought it would pass. The next day, it was still going on. Zidane asked me if I wanted to have a scan. Once the wound healed, I continued, but I had stopped for three weeks and had to find my rhythm. The first game against PSG I was expecting an easy game... and it went wrong".
Real Madrid is an ongoing test: "The only thing that's bad is the statistics, people only remember that. The first two months, what I proposed was not enough. I said to myself: I can do better. Actually, I felt better afterwards. I catch the ball, I dribble, I speed up and I try to make others play well. I don't do everything right, but I try. The first two months I said to myself: you're new, be simple. And I tried to make too many passes. People expected me to draw..."
He arrived at an already-formed team, but he soon became integrated. "I'm someone who's not looking for trouble. I'm open-minded. Maybe the lads, given what I've done before in France or England, respect me too. I don't arrive at 21 with everything to show for it. They know me," he guessed.
He had a hand in this: "The one who helped me the most was Courtois - they knew each other from Chelsea and the Belgian national team. There's also Dupont, the fitness trainer. Integration is easy because there are many who speak French. The staff are French-speaking, which is perfect for me".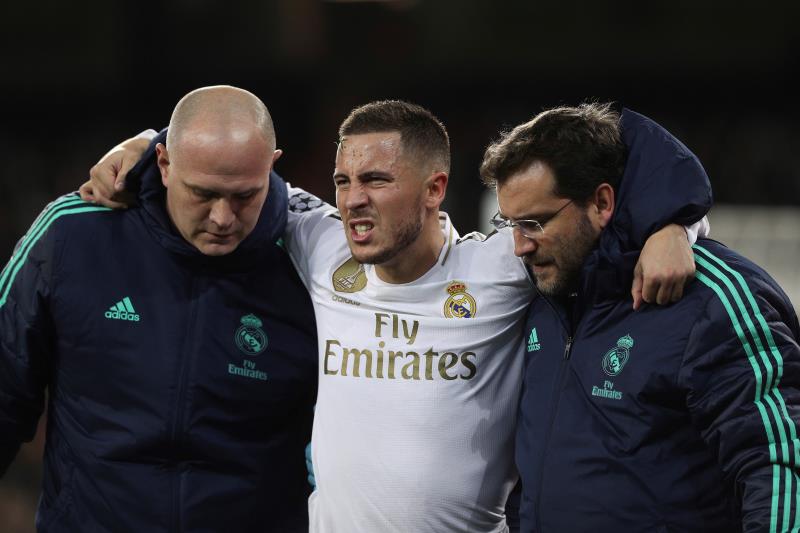 The figure of Zidane
Zidane, key to his arrival. But, in his view, his style on the pitch are different. "Technically, he was above me. But what I like is that, when you look at him, you get the impression that he's always having fun, that he makes others play. Football, for me, is nothing else. When I looked at Zidane, I never said to myself: he wants to draw everyone, to play just for him. I like those who have fun, I'm not looking to shine here. Of course, I'm happy to do it, but it's not my goal," explained the Belgian, who is aware of some criticism.
But what power does the Frenchman have over a footballer? Hazard analysed it: "The first time I spoke to him was at EURO 2016. He called me and said: 'It would be good if you came. When Zidane calls you... it's serious! Attraction? He does something, yes. He has this power over me. He didn't break my head all over the Euro, he just told me he was following me. He always kept that in my head."
"Zidane, as a coach, doesn't talk much. It's simple. He comes to talk to you before the match with a short sentence to make you feel comfortable. The first two or three months didn't go the way I wanted. He told me to stay calm. 'Give yourself a treat', he kept saying. He's a normal guy, who doesn't complain about anything. He goes straight to the point, loves his players. He keeps this emotional side. You feel the group is happy that he's the coach, even the ones who don't play. This is where you see that he understands how the players feel because he was on that side too. Practice, for example, is with the ball. When you meet Italian coaches, like me - Sarri or Conte - you have much less pleasure, which you find in victory. I spent three years with Italians. Rediscovering this pleasure is good for me," concluded the former Chelsea player, happy to have found his place. Now all that remains is to leave his injury behind and return to the pitch".