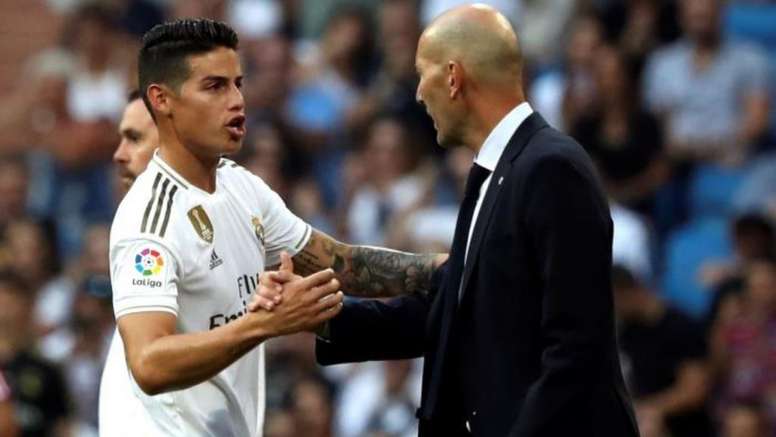 Zidane fueled the doubts surrouding James: "I can't tell you what's happening"
James Rodriguez's mysterious injury conditions have not gotten any clearer. The last words of his trainer tangle the panorama more.
"I can not tell you exactly what's happening, that's the reality," said the French in his appearance before the Champions League clash. And he did not clarify why.
"It's a bit like the situation with Bale. He's not available yet, he's still suffering from discomforts. Hopefully he'll be back soon. I want my players with me, but then it's difficult to make the call, but I prefer it that way," added Zidane.
The absence of James Rodriguez against the Turks will be the sixth game he's had to sit out this season, the third in a row, which is not allowing him to become an important player for Zinedine Zidane.