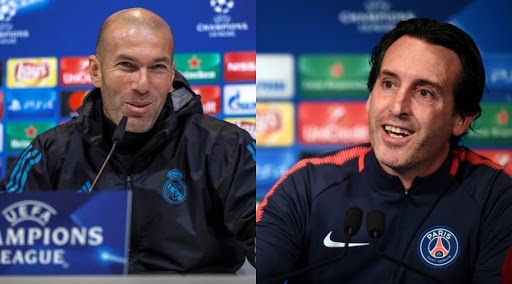 Zidane-Emery, 13 titles between them since 2016
Zidane's impact since taking the reins at Real Madrid has been truly spectacular. In barely two years (Since January 2016), the Frenchman has won eight trophies, including two consecutive Champions League titles.
During the same period Unai Emery has also impressed, winning five trophies across spells at Sevilla and PSG. The Spanaird also boasts an average points tally very similar to that of Zidane.
However, there is only room for one of them in the Champions League quarter-finals. The competition is arguably Real Madrid's favourite, with 'Los Blancos' possessing a long history of success in Europe's premier club competition.
Interestingly, Zidane has never been knocked out of the Champions League, highlighting the task facing Emery's men.
The two managers have met on just one previous occasion, with Zidane's Real cruising to a 4-0 win over Emery's Sevilla.
Almost two years have passed since that game and many things have changed, with the pair now set to face off in a heavyweight European clash.