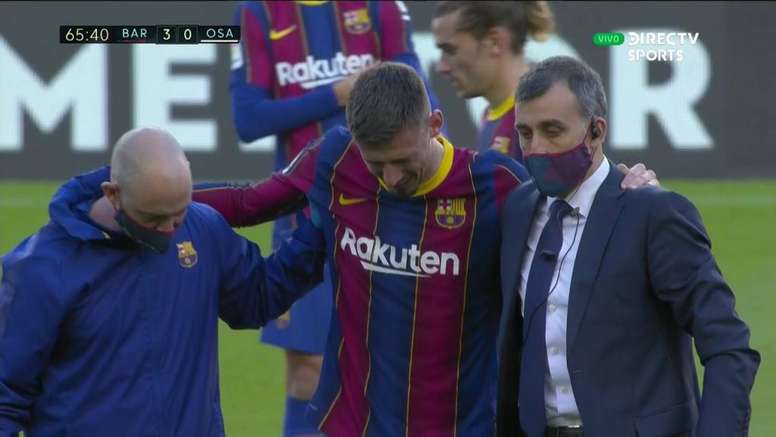 Yet another Barca defender injured: Lenglet with ankle problem!
Koeman had enough injury problems in defence already as Pique, Sergi Roberto and Araujo were already injured and now Lenglet is injured.
Barcelona were 3-0 up at the Camp Nou and in the 65th minute, Lenglet got an ankle injury when going for a 50:50 ball. His ankle twisted and it could be a serious injury.
Alena came on for Lenglet, but the problem is that he is running out of fit defenders for upcoming games. We will have to wait and see the exact injury Lenglet has and how long he will be out for. The fact he was unable to put any weight on his foot was not a good sign.
At the moment, Koeman only has Mingueza as a centre back. The youngster has played well in the two matches he has played so far.
November 29, 2020