Yarmalenko pranked by West Ham team mates after Chelsea miss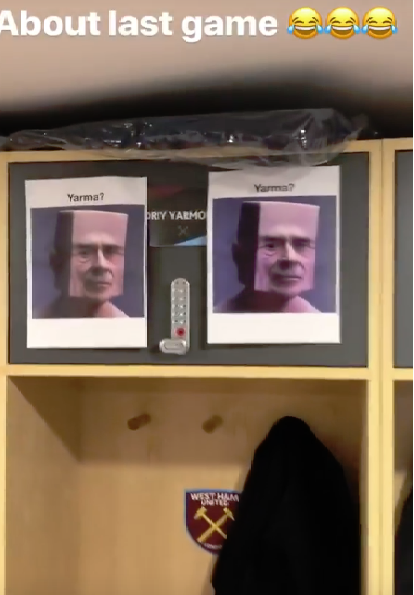 The Ukrainian, 28, has made a positive start to life in East London, scoring twice in their 3-1 win over Everton. However he missed a golden chance against Chelsea, but it seems his miss has been taken in good spirits by his new team mates.
Yarmolenko nodded a simple header wide of Chelsea 'keeper Kepa's goal on Sunday, which would have surely given his team an impressive victory, however the 'Hammers' drew 0-0.
In footage posted on the players instagram story, a figure with a blocky head has been stuck up on the walls at West Ham's training ground, referencing Yarmolenko's lack of aerial ability.
The new signing seems to not have been to upset though, as he posted laughing emojis alongside the footage, giving an insight into the jokes and camaraderie in the club's dressing room.
It is not clear exactly who carried out the prank, but in the video, West Ham's captain Mark Noble is present.