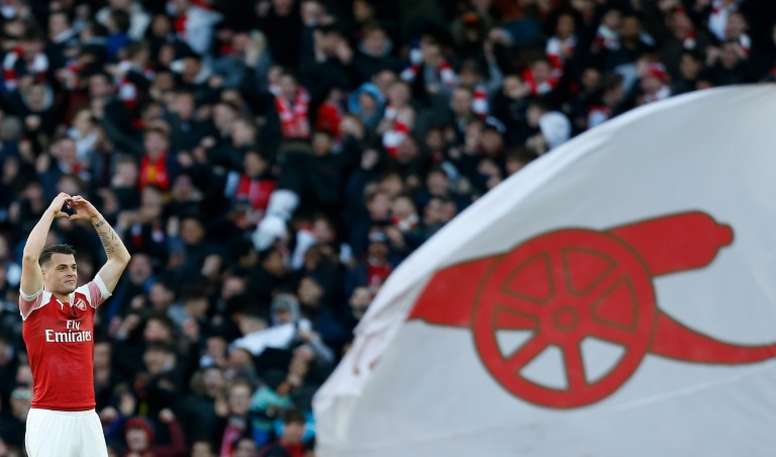 Xhaka, another option to replace Rodrigo at Atletico
The days of the former Villarreal player are numbered at the Wanda Metropolitano. Manchester City will pay his release clause and leave Simeone's double pivot in tatters. And although the main alternative is that of Marcos Llorente, in anticipation that there is no agreement, Another signing has emerged.
According to media such as 'Mundo Deportivo' and 'AS', the monitoring of the Swiss Kosovar footballer has been going on for some time. At 26 years old, he is perfectly ready to assume the responsibility at Atlético Madrid due to his accumulated experience.
For now not much progress has been made, especially because there are hopes that the differences with Real Madrid can be ironed out for the transfer of Marcos Llorente.
But as it now seems that plan A of keeping Rodrigo in Madrid has failed, there is a plan B and a plan C in place with Granit Xhaka.