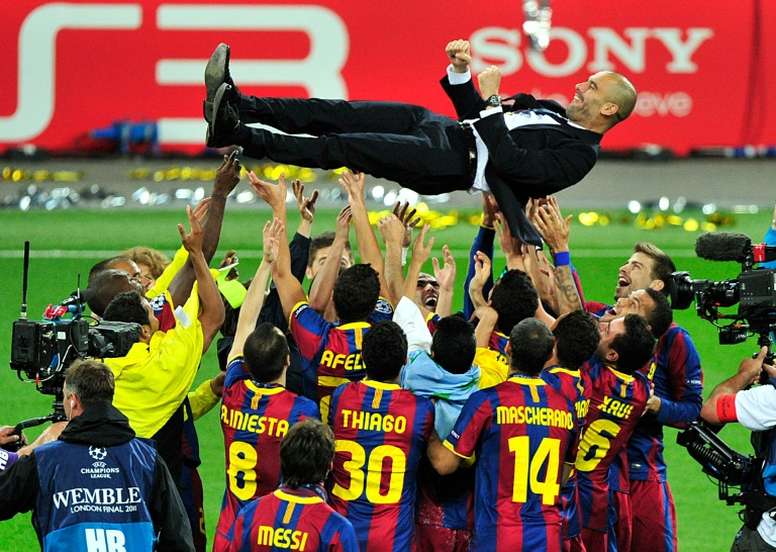 Xavi: People enjoy playing for Guardiola
Manchester United's shock 1-0 defeat to West Brom on Sunday handed rivals Manchester City the Premier League crown, becoming the second-fastest team in the league's history to do so.
It's not just the triumph but the style and swagger that Guardiola's side have negotiated the campaign, something that doesn't come as a surprise to Xavi having worked under the Spaniard at Barcelona, claiming three La Liga titles.
The midfielder told the aforementioned English newspaper: "Everyone remembers the trophies and that's what goes on your C.V. as a player, but more than just winning things, my memories from that era are of how much I enjoyed it.
"How much I enjoyed training every day. The team-talks. The analysis of the opposition. The way he broke down how we had to play each game, where we would find the space on the pitch, which of our players was going to end up being spare for us.
Xavi continued: "You are always left with two things in football: what you have achieved and the way you have achieved it. People almost remember the way you have done things more than just what you have done.
"And if you ask the City players if they enjoy playing football then they would all say yes. Before maybe they were touching the ball 30 times in a game and now it's 60. The defenders are on the ball more, the strikers are more involved in the play. Players enjoy playing for him and it shows.
"Guardiola's teams enjoy playing because they have the ball and they are watching the other team running after it. You get to the end of a game when you have had the ball throughout and you're thinking: well I could go on playing another 10 or 15 minutes here."
The 38-year-old also believes that Guardiola cementing his style of football on England is one of his greatest legacies.
"It's a huge achievement for him. There is so much competition in England. There are so many teams that can win the league. But he has made City champions and he's done it in a spectacular way."