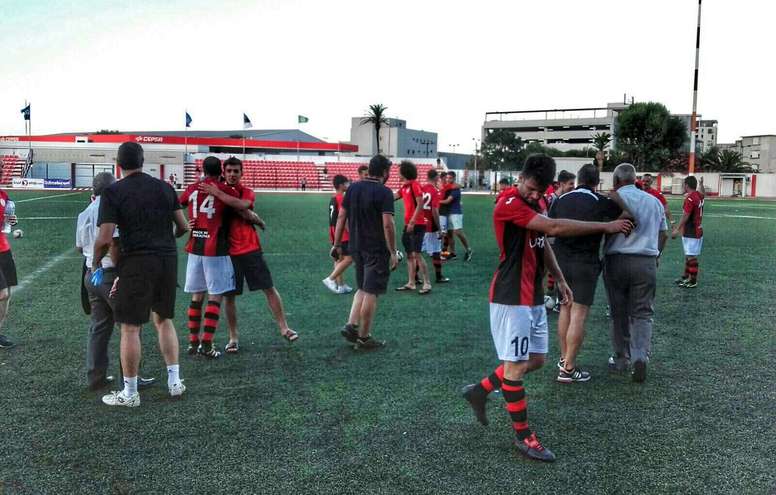 "Worst result in Celtic's history"
Lee Casciaro scored the only goal in the second gualifying round of the Champions League. The 34-year-old Police officer announced that he will remember this moment for the rest of his life.
"Scoring the winning goal is something I will remember for the rest of my life. I scored for Gibraltar against Scotland but we lost 6-1. Today we won and it's a major achievement for a small club like Lincoln and the whole of Gibraltar.
"This is like a hobby for us. We have a couple of professionals from Spain and a few locals. We train daily around two hours but combine it with the other things we do at the moment.
"It is surreal and we've done it today.
"We knew that we would cause them problems. We knew the pitch and the weather wouldn't benefit them; that they weren't used to these conditions and were going to struggle.
"If we pressured them they'd leave spaces defensively. We had to exploit that.
"We know the second leg will be completely different; at Celtic Park against 60,000 people cheering them on, and the pitch will benefit them. But we will work on it before we leave and if we can sore a goal there they will have to score three, so we'll see what we can do".
This humiliating match isn't fun at all for the Celtic's. Ex-Celtic player Walker declared:
"I can't quite believe what I saw.
"I played in a few games for Celtic that were pretty embarrassing - arguably this is the worst result in the history of Celtic. It's embarrassing and humiliating. I don't think anyone saw it coming.
"Most of the players are Ronny Delia's signings, but this is Brendan Rodgers' team now. There's no escape from criticism and I think it highlights how much work is needed on the team.
"Brendan Rodgers coming into Celtic has given the supporters a lift, but these are the biggest games of the season.
"Rodgers has been brought in to deliver Champions League football and of course the tie is still very much alive, but this will shatter the confidence of some of the supporters.
"There is a level of humiliation here, this is a semi-amateur team. It's an extraordinary result and I don't think you can underestimate how sore the supporters will be feeling".