Wolves significantly lower price for Ruben Neves

BeSoccer
5 months ago
1.5k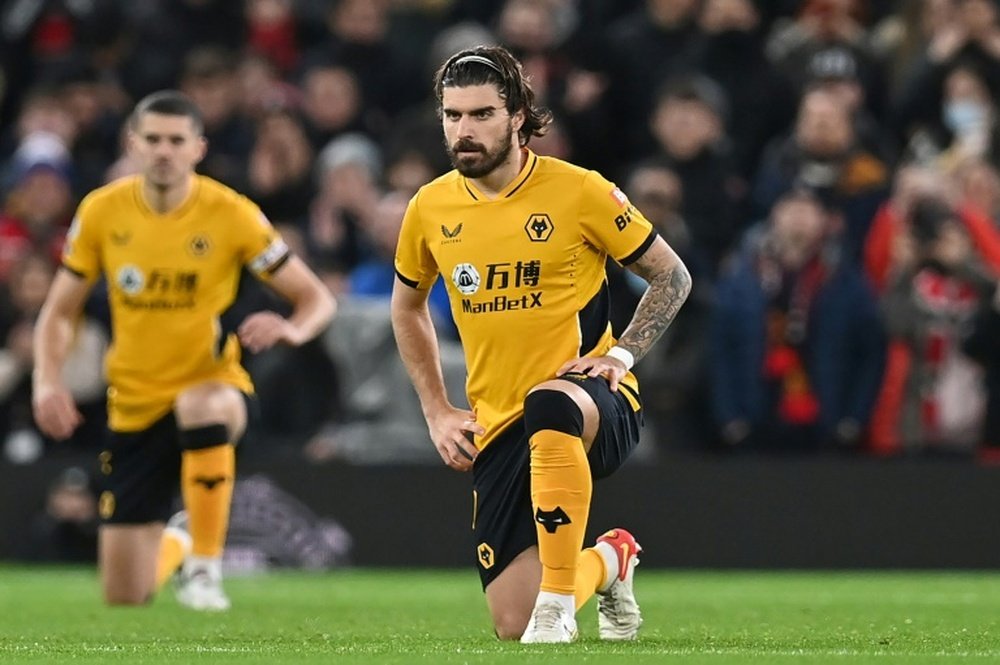 Ruben Neves could leave for 60 million euros. AFP
Wolves are looking to try and get into Europe in the last few games of the Premier League. In the meantime, they are planning their next project for the 2022-23 season.
Ruben Neves is set to be a key player who will be spoken about in summer. According to 'Sky Sports', the English side have made a move and they are willing to put the Portuguese international on the market.
Recently, Neves' agent put a fee of 100 million euros on the player, but Wolves will let him go for around 60 million. There is plenty of interest in him, that is for sure.
Arsenal are one of the main clubs interested in Neves in the next transfer window. Amid the possibility of Xhaka going to Roma, the Gunners are debating between Bissouma and the Wolves footballer.
On the other hand, Barcelona are also interested in the Portuguese midfielder in another possible deal for the English side. They are
Mentioned in the news story
Premier League

Wolves

Rúben Neves