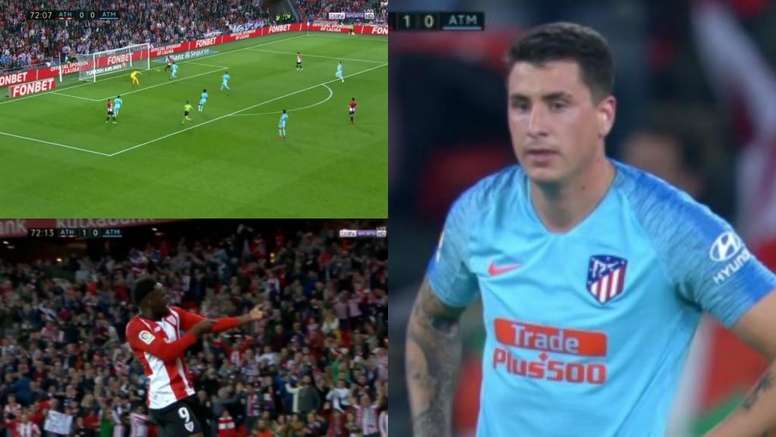 Williams capitalised on Gimenez's blunder to make it 1-0
Athletic Bilbao went ahead against Atletico Madrid thanks to an Iñaki Williams goal, although the Atletico defender played a big part in the goal as his serious error brought about the opening goal of the game.
Rodrigo laid off a ball to the Uruguayan, who far from playing a long ball, looked to play out the ball from the back. He got himself in a mess, Athletic closed him down and Raul Garcia dispossessed him of the ball.
The midfielder acted quickly against Gimenez, who took too long on the ball and ended up in no-mans land. Cordoba received, looked up and aimed towards the far post. The left-footed winger looked for a flat cross, which may have looked like a shot, but he found what he wanted: Williams' right foot, which only had to tap in right in front of goal.