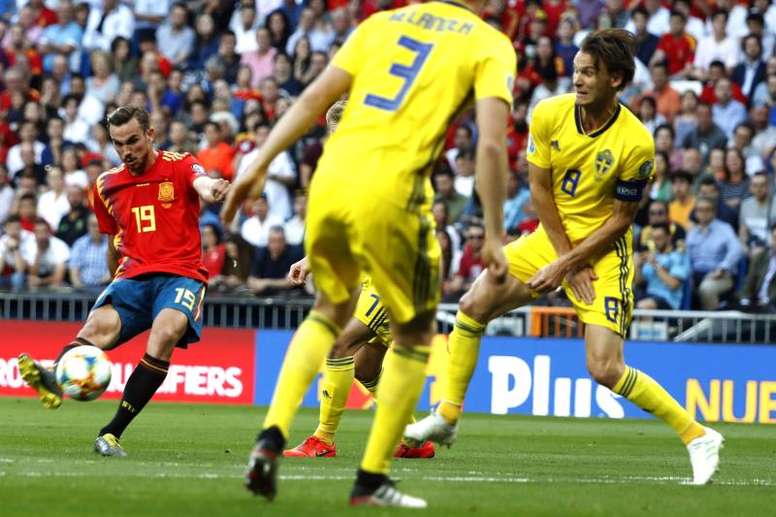 Will Napoli put an anti-Madrid clause in Fabián's contract?
Fabían Ruiz's career is making a meteoric rise. He stood out at Betis and Napoli signed him without a second thought when he wasn't yet an established player.
It took a handful of months for the player to get rid of his label of future star and become a star after winning Euro u21 and shining with the 1st team.
The 23-year-old is wanted by Barcelona and Real Madrid, although both of them know it will be very difficult to get him from Napoli, where Aurelio de Laurentiis is an excellent negotiator.
According to 'Corriere dell Sport, Fabián will be offered a special contract at Napoli which includes an 'anti-Madrid clause'.
If he signs it, he will tie down his Napoli future until 2025 and will get a wage increase and a release clause between 100 and 120 million euros. Whatever it takes to stop him moving to a league that abandoned him prematurely and that is now paying the price for not taking a chance on him.