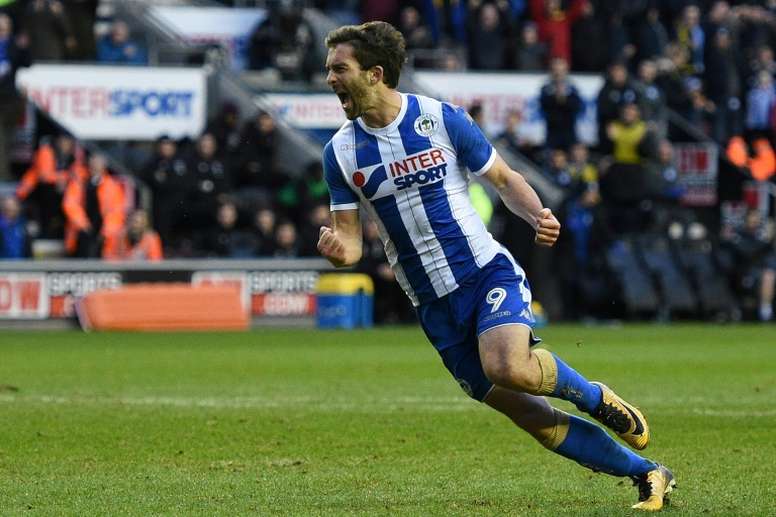 Will Grigg is no longer 'on fire'
'Will Grigg's on fire, you're defence is terrified' The fans of the Irish national team sang, as well as those of Wigan and all the rivals of the teams that the striker shot.
After eliminating Manchester City in the FA Cup, the United fans did not hesitate to sing the song to hurt their rival Manchester team during a match against Sevilla in the Sanchez-Pizjuan.
However, Will Grigg, who had scored countless goals for Wigan and the Irish national team, has come to a standstill and has not scored yet this season. He signed for Sunderland in January, but has not scored since April.