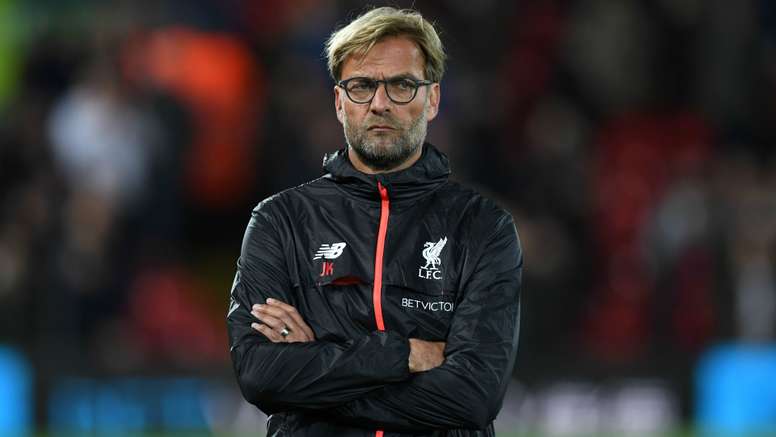 Why Klopp needs to spend in January
Less than a month ago, Liverpool had the luxury of turning to Daniel Sturridge, Divock Origi and Serbian starlet Marko Grujic as attacking alternatives on the bench.
For the 6-1 victory over Watford at the start of November, Netherlands international Gini Wijnaldum, recruited for £25 million, could also be held in reserve.
But, in the 2-2 draw with West Ham on Sunday, 17-year-old Ben Woodburn was the strongest hand for Jurgen Klopp to play to affect the game in the final third.
"All of our offensive options [on the bench] were very young and we have absolutely no doubt about their quality, but a game against West Ham with only guys like this was maybe not the best moment," the Reds boss admitted post-match.
Liverpool have gone from a position of power to one of paucity: losing Philippe Coutinho to ankle ligament damage was substantial enough without other continuing setbacks curtailing them.
Sturridge has missed four games in succession due to a calf complaint, while Grujic is understood to have a hamstring issue.
Joel Matip returned against Slaven Bilic's men after discomfort in his ankle ruled him out of the 4-3 defeat at Bournemouth, but Emre Can was sidelined from Sunday's encounter with a knee problem.
Adam Lallana made his first start since the hammering of Watford after overcoming a groin injury, while Roberto Firmino has had to nurse a knock to his calf sustained against Sunderland.
Sheyi Ojo is still building up his sharpness following a back issue, while Liverpool will now be cursing the fact they no longer have Danny Ings spare, with the striker ruled out for the season due to cartilage damage in his right knee.
Factor into the equation Sadio Mane's departure for the African Nations Cup in January, and the Reds look exceedingly in need of elevating their status from watching the market, to being active in it.
"We have a few hours of training a day, but I'm here for much longer than for training. In all this time, we do different things and a few of these things is to watch the market, watch what's happening around, scouting, to look at promising players from leagues you cannot watch too often," Klopp said when asked about recruitment following the Coutinho blow.
"That's what we do all the time. That doesn't mean we can take one, but it's only to be informed - to know about development, strength, whatever and that's what we do.
"That's preparation for a situation that could be in the next transfer window. Actually, I've thought before [Coutinho got injured] about it, but it doesn't mean we'll do it…
"It's not just to make a transfer, it's only if we think the squad needs another player then I think we will do it, otherwise not."
Right now, there can be little argument against the point that Liverpool's roster has been severely weakened.
The loss of Coutinho has not just affected the quality of attacking output, but the club's approach as well. Firmino has been operating wide in his absence and, while the 25-year-old is instrumental as Liverpool's focal point, his influence is blunted in the altered set-up.
The Merseysiders had enough options to deal with the Brazilian's spell on the sidelines, until they didn't. The injuries since - on a sliding scale from minor to indefinite return dates - have left Klopp with more problems than solutions.
Liverpool, rightly, do not want short-termism to influence their decisions in the January window.
They are expected to reignite their interest in Borussia Dortmund's Christian Pulisic, who checks a key criteria for the Reds. He would be a target in the summer of 2017 and, as such, they would simply be pushing their pursuit forward rather than altering their plans.
The Bundesliga side, however, are unwilling sellers and negotiations would prove hugely difficult, especially mid-season.
Fenway Sports Group are willing to sanction a large spend to land the right signing with the 18-year-old filed under that category.
Liverpool, still third in the standings, will not overreact to picking up just one victory in the four league games since the last international break.
But it would be surprising if they do not attempt to rectify their drop from having squad goals to bare bones next month.
A wide forward has long been a target, and with the attacking options to be further diminished when Mane reports for Senegal duty, the winter window will take on more importance than Liverpool would've wanted it to.
The need for a signing is starting to seem a lot more crucial than cosmetic.