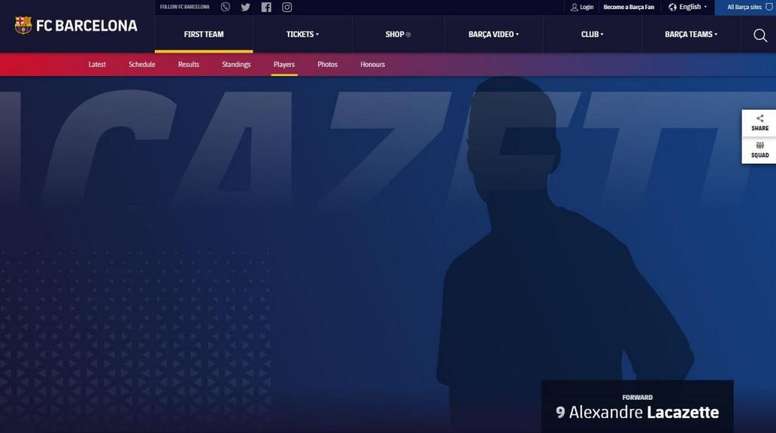 Why does Lacazette appear on Barça's website?
Despite the rumours currently circulating, Lacazette is not signed by FC Barcelona or, at least, the appearance of his profile on the club's website has nothing to do with it.
The screenshot of the profile began to circulate on Wednesday. Alexandre Lacazette, appears with the number nine next to his name and a silhouette of a figure on the background. However, it is one of Barcelona's systems that shows rival footballers on the website.
Each player, including those of the current squad, has an 'ID' number that appears in the URL of the website, but rival players who may face the team also have their corresponding code and a profile on the website, so changing the URL in the search engine, redirects you to their profile.
This explains why the Arsenal striker appears on the Barcelona website, as do other players such as Bafétimbi Gomis or Ivan Solovyev.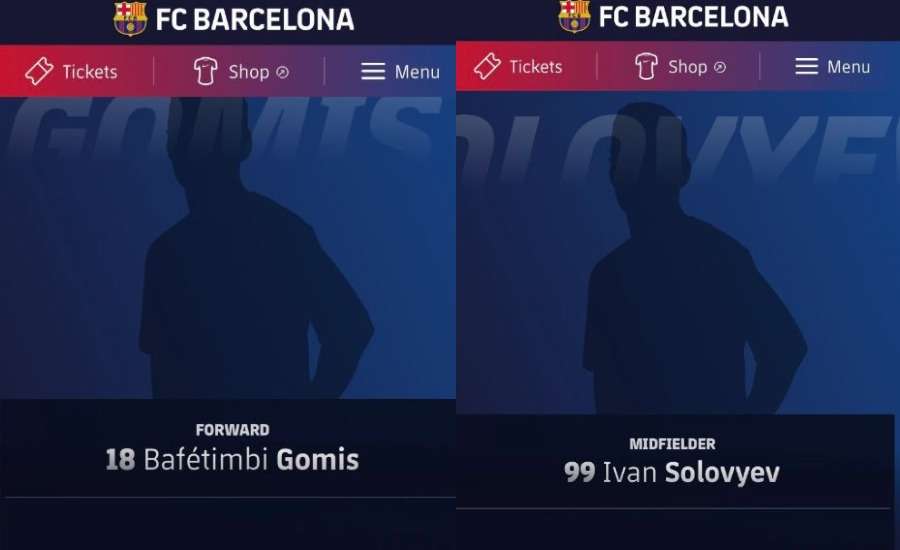 Rumours, before the explanation was given, had reached England. In fact, 'The Sun', one of the most widely read media outlets across Britain, published an article explaining "why Lacazette appears on the Barcelona website".
It is true that the Frenchman has been linked to the club , but this discovery should not intensify the rumours.