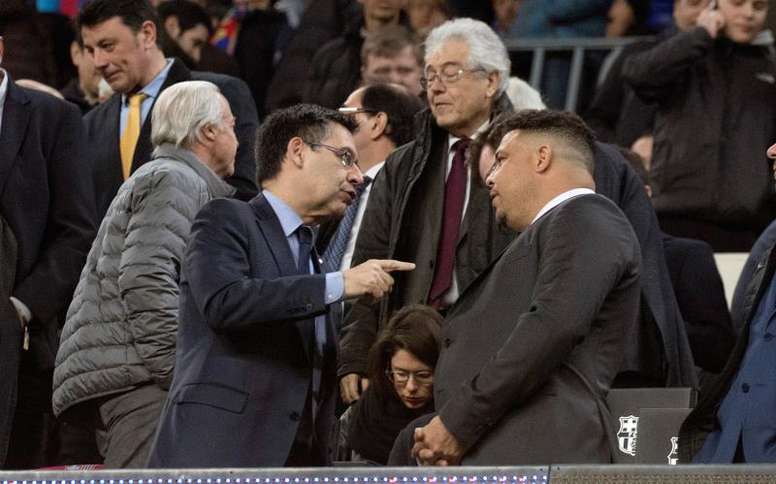 Why are Barça so keen to sell before 30th June?
Time is ticking in Barcelona and there is currently very little movement either in or out of the club. Whilst they are in no rush to sign new players, even in the face of the big-spending of eternal rivals Real Madrid, the need to sell players is becoming a pressing matter.
The aforementioned sources are suggesting that Barcelona need to make 70 million Euros before 30th June. The sudden urgency on this front comes from the board's desire to end the financial year in profit, and a failure to do so would mean the 'Azulgrana' would be in deficit for the first time since Sandro Rossell arrived at the club in 2010.
The Spanish club are close to selling André Gomes to Everton, whilst others including Denis Suárez, Rafinha and Jasper Cillessen, who could be involved in a swap deal for Valencia's Neto, are all being linked with moves away.
In fact, 'AS' are suggesting that the goalkeeper swap deal could now be off the table, with the Barça board reportedly preferring to accept a cash deal for the Dutch international before deciding who they want to replace him.
The sales of Denis Suárez and Rafinha, which don't look to be imminent, will almost certainly not bring in 70 million Euros between them, meaning it seems unlikely that Barcelona will end the financial year in profit.
Alongside these players, the futures of Nelson Semedo, Ivan Rakitic, Malcolm and Philippe Coutinho are up in the air. Although these players could all be leaving the club this summer, they won't do so before the end of this month, further complicating the wishes of the Barcelona board.