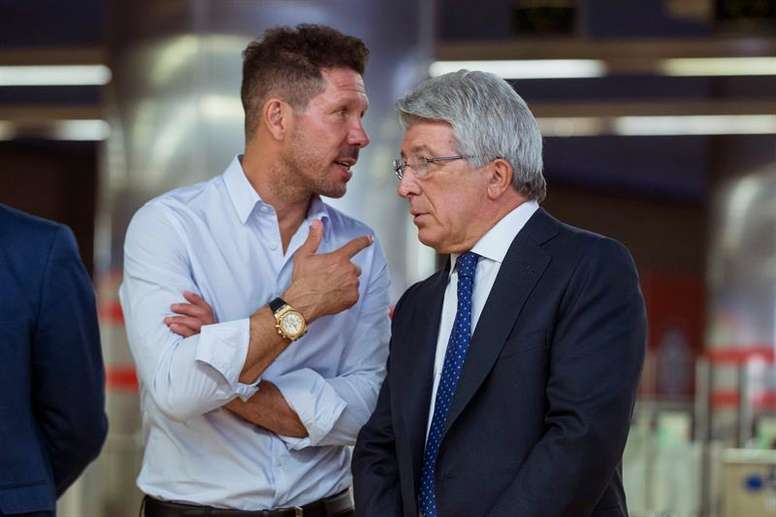 "Whoever questions Simeone's XI should buy themselves a team"
The debate is open. Should Simeone continue on the Atletico Madrid bench? The man who decides that at Atletico Madrid, Enrique Cerezo, is very clear. Simeone will stay.
"Calm, the match didn't go as we wanted it to and we have to go home. Calm, we've got a good team, I keep on saying that. It wasn't our night. We were unlucky with how they scored the two goals," the Atletico Madrid president told 'TVE'.
Furthermore, when asked about Simeone's XI versus Leipzig, Cerezo was firm: "The man who selects the team is him. Whoever question his line-up should buy themselves a team, make a team and make a line-up."
Nevertheless, the disappointment at a premature and painful exit is obvious. Cerezo admitted that "people are upset because the the truth is nobody was expecting this result. Football is like that, these things happen and that's how it is," he continued.
Lastly, the Atletico president said Atletico Madrid's season had been "very good" and the club were not far off winning the Champions League.
"I think we've had a very good season, we've qualified for the Champions League. We've come in the top three and reached the quarter-finals which is no mean feat," he concluded.