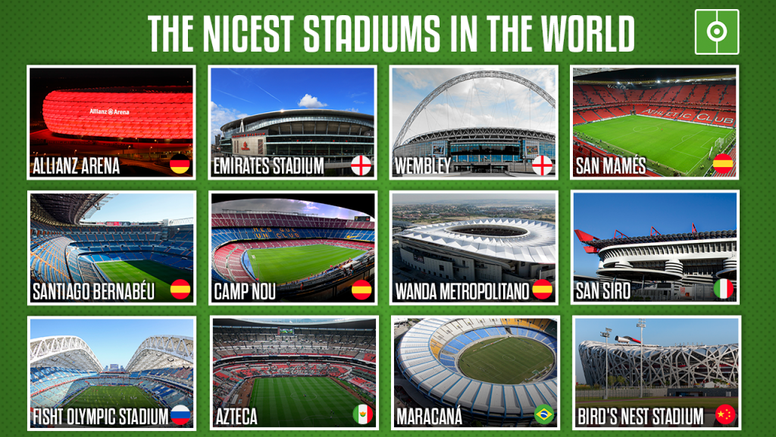 Which is the best stadium in the world?
Choosing the best stadium in the world is an almost impossible task. First you must decide on criteria: capacity? asthetics? functionality? atmosphere? Whatsmore, the ranking needs to be validated by the opinions of football fans from around the world. That's why we want your opinion opinion on the matter.
Which stadium would you choose and why? It's not an easy decision. Even choosing one stadium from a single country can be a difficult choice. Take Spain for example, which boasts the Santiago Bernabeu and the Camp Nou along with the Wanda Metropolitano, which will host the 2019 Champions League final, and the Estadio Nuevo San Mames, Spain's host ground for Euro 2020.
Then there are legendary stadiums such as Wembley or the Maracaná.
If it's a spine-tingling atmosphere you're seeking, look no further than Anfield or Celtic Park, with both home to equally impresive renditions of "You'll never walk alone."
Meanwhile, the growth the football on a global scale has also opened the doors for impressive new grounds to be constructed in previously improbable countries.
There are a myriad of options and the 'BeSoccer' team are keen to hear your views!