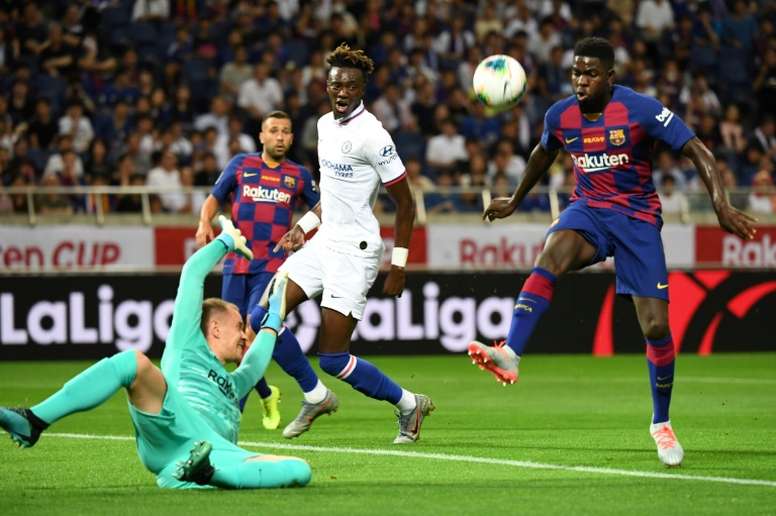 "When you play for Barca, it's difficult to think about something else"
In comments given to French TV channel 'Telefoot', the Barca player Samuel Umtiti did not hesitate in showing his joy at playing for Barca.
Just a few days after putting in doubt his continuity at the Camp Nou, the Barca central defender once again insisted on his desire to stay at Barca for many more years.
"I would like to end at Barca, but I have to play," were Umtiti's words a few days ago, comments which sounded like a warning to the Catalan outfit, asking to play more this season.
But he has joined his delight at being part of Barca in an interview with French television. "I'm in good form and happy, which is the most important thing at the end of the day."
In addition, the French international also had time to talk about his fitness issues: "I have done everything possible to leave behind my issues. I have various targets for next year. One of them is to be at the years, I will do everything possible to be in the list."
"When you play for Barca, it's difficult to think about anything else. It's a pleasure to be here and I hope to stay the most amount of time possible," Samuel Umtiti concluded.