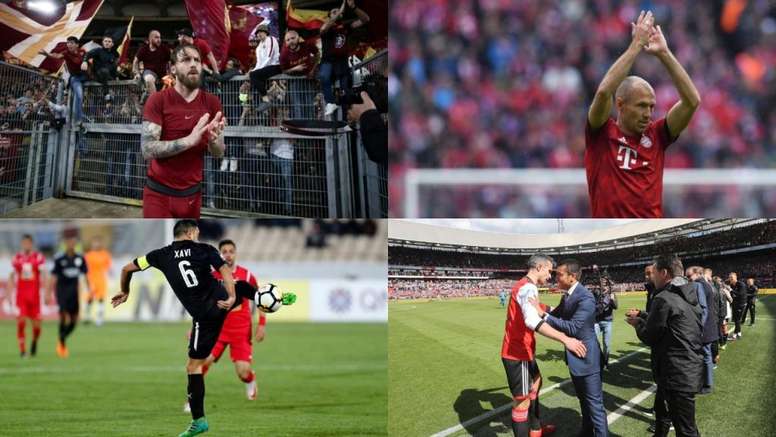 When legends retire
The final whistle at 2018-19 will put an end to some of the most stunning careers in football history in recent times. Years go by for everyone and, although most players try to extend their careers as much as possible, there comes a time when you have to pull the brakes. Xavi, Van Persie and Cech are aware of this.
The Spanish international will leave behind a legendary, epic trajectory. Truly one of the most memorable careers of recent times. Xavi will be remembered as the most essential player of the best Barça and the best Spanish team of all time, the brain that directed everything. And he just one of the many living legends that are hanging up their boots, along with Van Persie. The Dutchman was honoured in his last home match with Feyenoord, his childhood team.
The best kind of forwards, with performances that made defensive sides fear for their lives, and a complete set of skills. As were Robben and Ribery, who exemplify the generational change of a Bayern that faces the future worried and with nostalgia for its past. The left-footed player has let it be known that he will be hanging up his boots, while the Frenchman will try a new adventure.
Another of those who announced his retirement was Petr Cech, a master of goalkeeper. He can still lift one last title, the Europa League. It would be the perfect finale for a reference in Czech football and the Premier League. His years in Chelsea were outstanding.
And who knows if anyone else will say goodbye along the way, the summer is very long and the weight of the years is starting to catch up. Their jobs as legendary players is done. And they will no dobut be remembered for years and years to come.