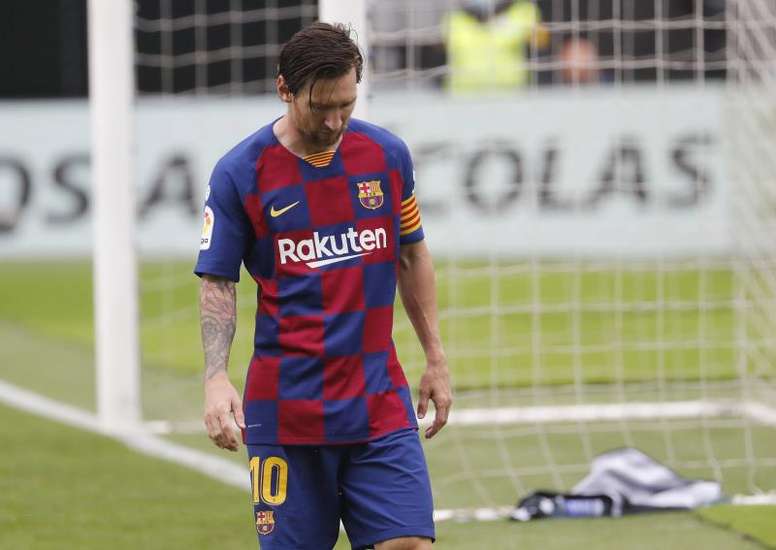 What changes do FC Barcelona have to make in their squad in order to rise to glory again?
FC Barcelona: a name synonymous not only with winning trophies but doing it in style, producing a quality of football on the pitch that's gone unmatched for much of the past fifteen years. There's a reason they've become one of the most popular sports clubs in the modern era, with fans of all cultures worldwide admiring their silky passing and winning mentality.

Their most recent period of dominance began to take shape in 2004 with the arrival of major signings that included midfield maestro Edgar Davids, Swedish superstar Henrik Larsson and top striker Samuel Eto'o. But there have been two players in particular who set the global game alight and were/are considered arguably the best individual players of their respective eras: Ronaldinho and Messi.

The former signed for Barcelona in 2003 from French rivals PSG and established his status as a club legend over the following five years. Alongside the other players named above, he helped reinvigorate the club after a somewhat disappointing start to the century. They followed up an underwhelming 6th place finish in 2002/03 by storming to the La Liga title in 2003/04; a feat inspired predominantly by their recent star signing.

If you'd been a betting man in those days, you may well have backed the club for the consistent dominance that awaited, helped slightly by the fact that arch rivals Real Madrid CF went through their own period of transition following 2003's title win. Lionel Messi was nurtured during these highly successful years, making his debut in 2004 at age 17 before fully breaking through in the 2008/09 season; a lifelong servant to the club, he remains with them to this day.

During Messi's era, Barcelona have remained one of the dominant forces in Spanish and European football, regularly finishing in the top two of their domestic league and reaching the latter stages of the UEFA Champions League. However, there have been slight signs of cracks showing as the past decade went on.
The club were involved in two of the most famous Champions League ties in recent memory. First, a 6-5 aggregate victory against PSG in the 2016-17 season in which Barcelona lost the first leg 4-0 before winning the second match 6-1, completing the largest comeback in the competition's history (they would then be defeated 3-0 by Juventus in the next round).
Second, Barcelona found themselves on the receiving end of a similar result in 2018/19. They beat Liverpool FC 3-0 in the first leg of their semi-final, before being overwhelmed 4-0 in the return match. Granted, comebacks of this kind are notoriously hard to predict, but those who had such foresight would've earned plenty in winnings by using a website like casino-bonus.com.
What do these wildly varying match results tell us about the Barcelona squad of the past 3-4 years? Well, they're arguably still the most lethal attacking threat in European football, with the likes of Luis Suarez complementing Messi's unmatched flair. Defensively is a different story though, and if their attackers have an 'off' day the team appears susceptible to a heavy loss.
While that may not sound comforting for the club's fans, it does mean they've become one of the most exciting and unpredictable teams to watch. Why not find a new casino today and use this insight to predict what kind of results the squad's current imbalance might produce next?
Currently, aside from their top 3 or 4 players, Barcelona's squad lacks the big names and characters of the past - perhaps not helped by the emergence of PSG and Manchester City FC as more lavish spenders in recent years. In addition those top players, namely Suarez and Messi, are now into their 30s and seemingly approaching the twilight of their careers.
Star replacements for them as well as work on the defensive side of the squad has to be the club's top priority in the coming months and years if they are to continue their dominance of European football. In short, it's possible that this club may now be set for a year or two of transition while they rebuild core parts of their squad. But this is something they have been known for doing well in the past.
Just as Messi came up through the ranks, pundits and fans may be keenly awaiting the next young superstar to emerge from their youth set-up. In the meantime, at least one marquee defensive signing with good leadership skills should be near the top of their transfer wish list to recreate a solid back line.
How risky is it to continue backing FC Barcelona for the kind of sustained success they've seen over the past twenty years? That's for you to decide.