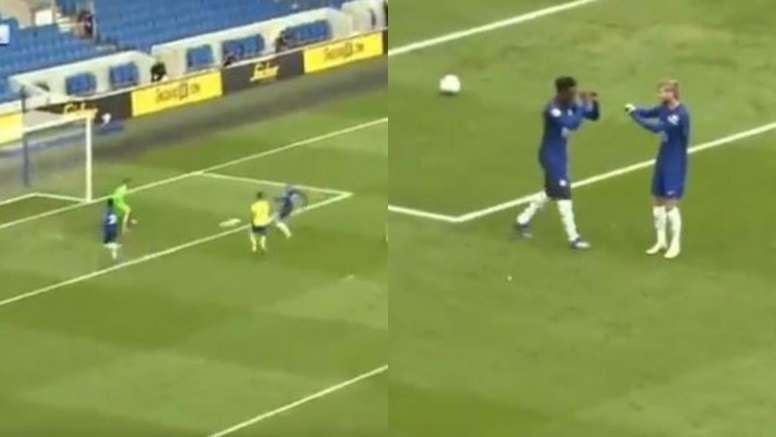 Werner scores four minutes into Chelsea debut
This Werner isn't a scam. In London, they had to pay 50 million for the forward from RB Leipzig who they also pay 15.5 million euros a year. But if after 240 seconds of his debut he already scores, the numbers are behind for club and fans.
The German made his Chelsea debut on Saturday. It was a friendly against Brighton. And in the 4th minute, Werner already put the Blues 1-0 up.
Little more than 200 seconds had passed when Hudson-Odoi headered a cross into the box that caught the entire Brighton defence off guard. He wanted to head the ball towards goal, but his poor execution enabled a Werner who was in a good position to score.
Whatever the case may be, the ball ended up at the feet of Chelsea's star signing, who beat Ryan with the calmness and efficientness that characterises him in the box.
August 29, 2020