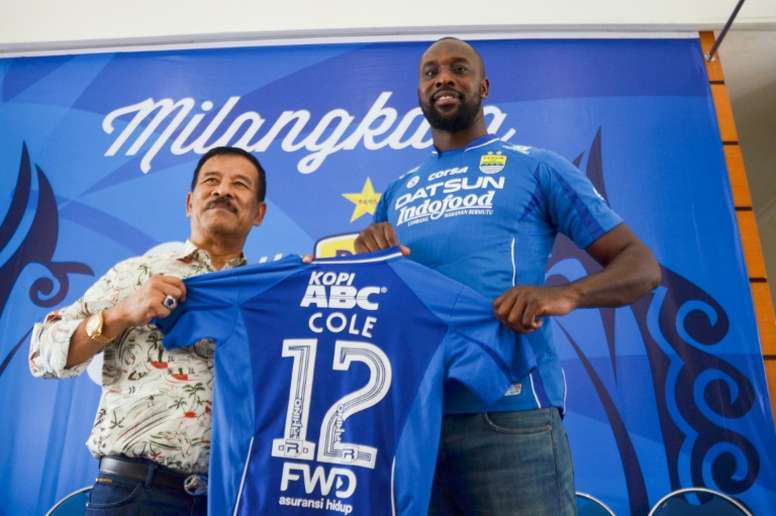 'Weird person' Cole not wanted in Indonesia
Umuh Muchtar questioned why Cole, 33, had bothered to turn up for training, a day after announcing the Englishman's dismissal following a goalless stint lasting only four months.
Cole declined to speak to reporters at training but he wrote on Instagram that he was "surprised and disappointed" at Tuesday's broadside from Muchtar, when he was accused of playing "very badly".
"This direct attack on me for the whole season must stop," posted Cole, adding: "I am still Persib player until I tell you otherwise."
However, Muchtar said the club hierarchy had agreed to end Cole's contract as of Wednesday, and that his pay would be resolved later.
"Weird person, he should know that he is not wanted anymore," Muchtar said.
Cole signed a one-year contract in March, two weeks after his former Chelsea team-mate Michael Essien. Bandung-based Persib is owned by Inter Milan president Erick Thohir, an Indonesian businessman.