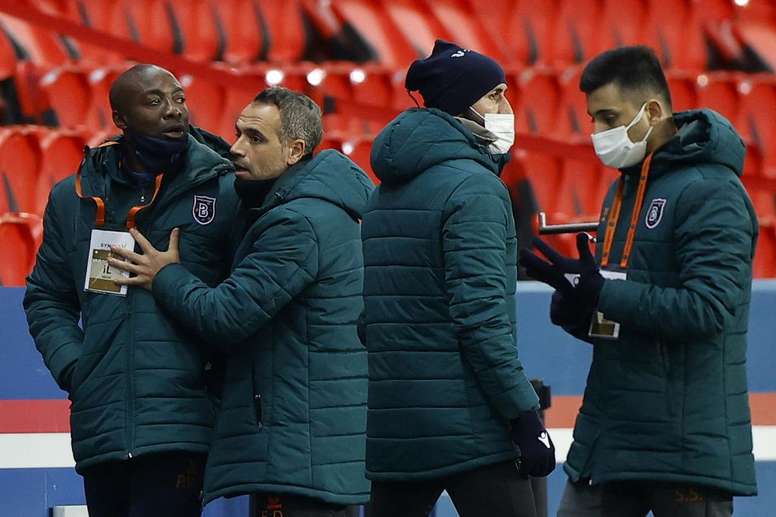 Webo reveals pressure from UEFA to continue PSG v Basaksehir
On 8th December 2020, player walked off the field after an alleged racist comment by the fourth official to Pierre Webo.
The Cameroonian recalled everything that happened that night in an interview with 'France Football'. He was proud of his and PSG's attitude to help erradicate racism from football.
"What happened will be remembered forever. The match was stopped and it was the first, so now everyone knows that the continuity of a match is in danger and that we can stop it at any time. Something has changed," he said.
Webo, the Basaksehir assistant coach, has asked UEFA and FIFA to take disciplinarty action against Coltescu, the Romanian fourth official who allegedly made the comment which infuriated Webo and Demba Ba.
"I want there to be punishment otherwise it will keep on happening and nobody will remember what happened," he continued.
Pierre Webo revealed that after both teams went to the dressing rooms, UEFA put pressure on them to resume the game that night and get the game completed. However, the clubs did not back down and the match did not continue that night.
"There was lots of pressure from UEFA in the dressing room. They came to see some of the players saying that we had to resume the match because there was no time to play again later as a result of the packed schedule and the pandemic," he concluded.