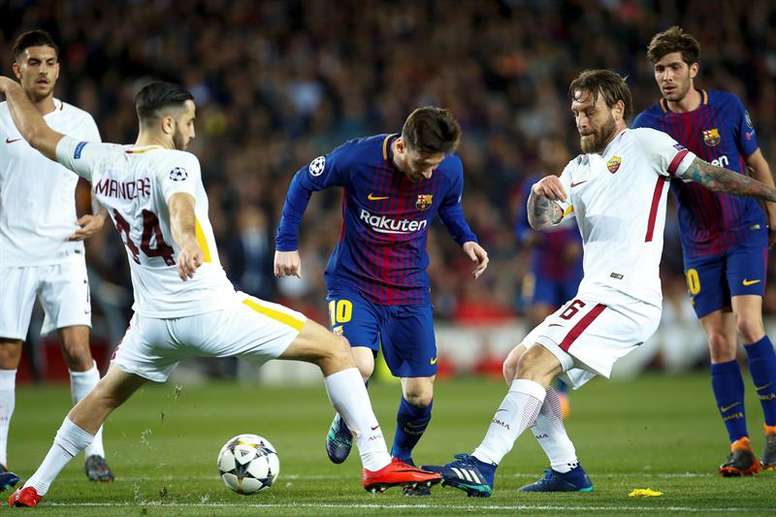 'We stopped Messi, we can stop Salah'
Roma produced the shock of the season when they knocked Barcelona out of the Champions League, and one of the key aspects of that victory was the Italian side preventing Messi from scoring in either leg.
This gives Roma defender Kostas Manolas faith that they won't have trouble when they come up against former player Mo Salah on Tuesday. The Greek centre-back believes the key is defending in numbers.
"We won't man-mark Salah," he said, speaking with 'La Stampa'. "Because we stopped Barcelona and Lionel Messi with teamwork, so we can stop Salah the same way. It won't be easy, of course, but we are ready."
Manolas also praised manager Eusebio Di Francesco's tactical set-up and mindset. "Our belief this season comes from the philosophy of football that the Coach gives us," he revealed. "Roma must never change their way of thinking, no matter the opponent."
"Di Francesco is a very European Coach, he always asks us to dominate the game with pressing and intensity."
The Greek international concluded by claiming that he doesn't believe Roma's league form has any impact on their performance in Europe, "It's also true that we ought to have another six or seven points in Serie A," he said. "But when we play in the Champions League, it does bring something more out of us."