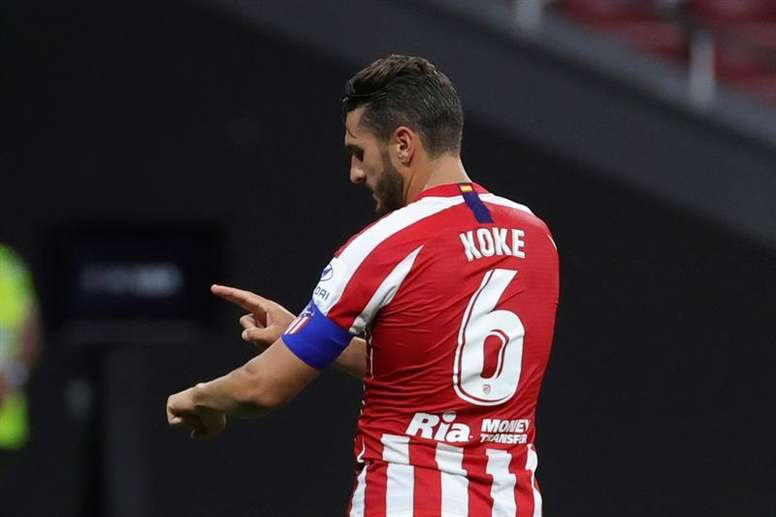 "We miss our fans"
Koke misses Atletico's fans. The fans often act at the 12th player and it has been too long since they have been able to play that role. The return of the Champions League to the Wanda Metropolitano only made the nostalgia towards having fans even greater.
The captain admitted that they do not like to see the empty seats, seats that on Tuesday would have exploded with joy with the victory of his team in the final minutes of the game.
"We don't like to play without people. Above all we miss our people, their encouragement, how they support us with every ball. Hopefully all this will pass quickly, especially for the health of the people, which is the most important thing today," he said after the match.
On the game, Koke was thankful for a victory that, if it hadn't come, would have made things difficult for the team: "We needed to get the three points anyway. We had a great first half but we were not forceful in scoring goals".
"When we had to be aggressive, we weren't and they scored the goal. Then we got the second and the team reacted well to turn the result around. We were happy for the three points, but there are many things to improve", he analysed.
To finish, the midfielder referred to the commitments that come to the team in these days: "We are strong and with desire. We know that there are many games in a row, that we have to be all at 100%. I believe that little by little we are going to be improving the things that are not being done so well to obtain the three points and to win".