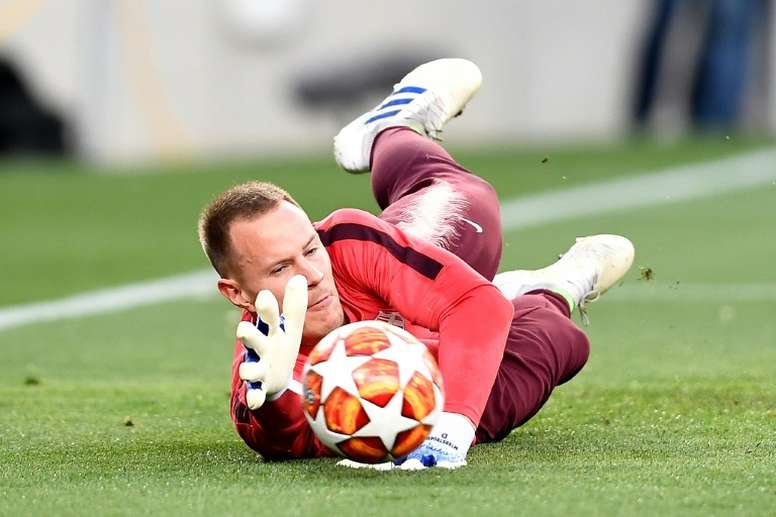 "We keepers don't get bored"
Ter Stegen, in a 'Skype' interview published by 'El Pais', admitted that he does not have much time to think when he is in goal. "We don't get bored. People think that we are a long way away from everything that happens in the middle, but that's not true. But it's one thing which happens to me on the pitch and another thing what happens in life," he said.
Therefore, the Barca man does not think that the keeper ever switches off from football in daily life. "It happens a lot to my wife as well, that we talk a lot about her profession (she is an architect). They are things which people don't see, but they form part of our daily lives," Ter Stegen continued.
The German admitted that he speaks to his wife more about architecture than football and confessed that in reality he "has no idea about football."
Ter Stegen assured that leadership is prioritising the "common good" and he also mentioned that he really likes it when "everyone" is happy. "If we are enjoying, we are going to play better. I like talking to people, but in the end, you play football to be successful. Afterwards, each person has their role on the field of play and the main thing is the team. And to think positively," he said.
When asked why he has so much mental strength, the goalie believes that is because that is how he has been taught. "The important thing is how you yourself look to develop," he opined.
"The question is what type of person do you want? I like having everything clear all the time. After that it is whether I can get it or not. Sometimes I can't find the path and I have to look for another solution."
Ter Stegen, to conclude, believes that sometimes people get carried away with their emotions and when many times it is better to take decisions from afar. "You have to find the middle ground between emotion and reason," he insisted.