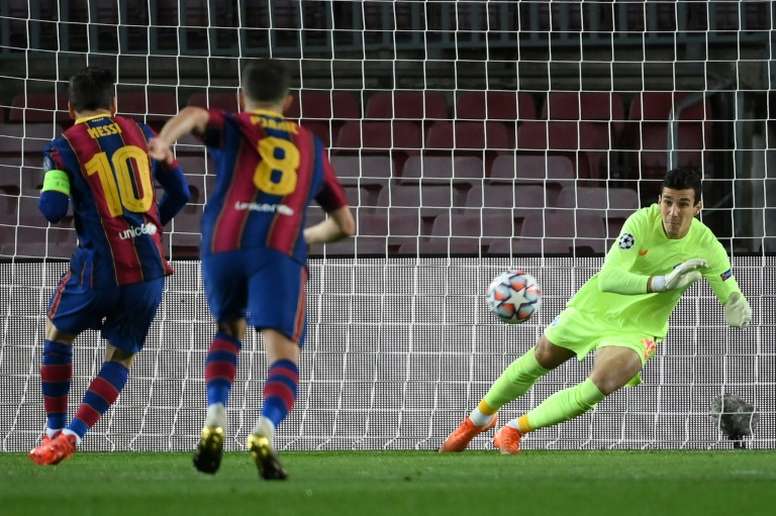 "We have missed a lot of penalties; if Messi isn't there, we need someone else"
Barcelona, after beating Cornellà in the last 32 of the 2020-21 Copa del Rey, face Elche this Sunday in the Azulgranas' return to LaLiga Santander.
The 'culé' coach, Ronald Koeman, spoke to the media before the game: "We know that we have a tight schedule with a lot of games and we have had three games in a row with extra time. We've had a lot of travel and it's a good thing we're playing in the afternoon. We will put out a team with spark and a strong mentality to try to win the game".
"It's going to be important to get people back. The team needs freshness. It looks like Sergi Roberto will soon be with us, he trained with the team this Saturday. If there is a player who is too tired we will have to make changes. We have to wait and hope that we don't have any more injuries," added the Dutchman.
The coach has Sergiño Dest back in the squad after being medically cleared: "He has played a lot of games and it's his first season. He's a very young player and it's complicated. He was injured and seems to be recovered. We have to decide if he can start. I hope he can get back into the rhythm of the games".
He also referred to the team's bad dynamic with penalties. "If you analyse the issue of penalties, we have taken 12 and missed seven. That's a lot, it's too many. We know that the number one is Leo, but if Leo is not there we need other people to take penalties. In the last few days we've been taking penalties, because it's a job that can be improved and trained. The most important thing is not to hesitate. We have to do something, because we can't accept it", he said.
The Barca coach acknowledged that they will decide who will take the next penalty this Sunday, although he said that the "final decision is always in the hands of the captain".