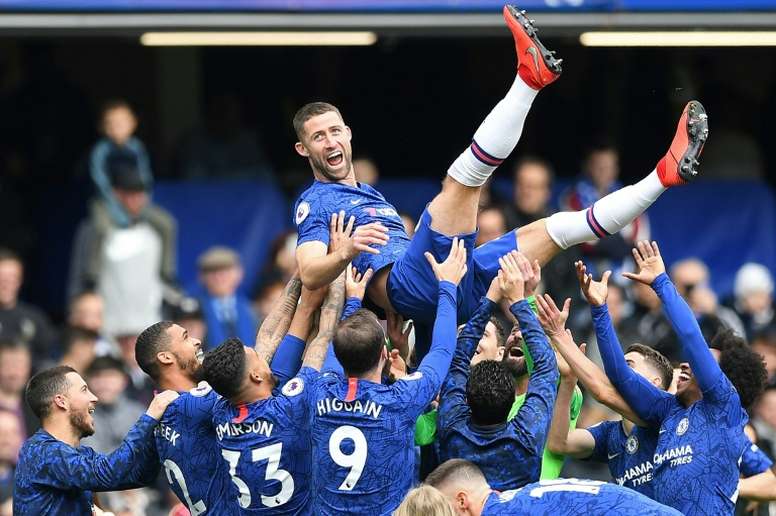 "We footballers are lucky. Very lucky"
After spending all his life at Chelsea, Gary Cahill left Stamford Bridge to spend the last part of his career at Crystal Palace.
The English central defender has been forced to stop playing temporarily like everybody else due to the coronavirus. He talked about the fight against COVID-19 and he was very grateful to the healthcare workers.
"We're in this entertainment business. We're blessed to do what we do. We are lucky. Very lucky. When you see people working for the NHS, ultimately saving lives, you look at yourself and think, "Wait a minute… It humbles you," Cahill said.
The player explained what he does since football was halted across Europe. "It's hard work. I get up and I'm looking for things to do. I don't think I've ever jet-washed my house so much. The house is gleaming," he continued. The first few days, you put your feet up, you relax. Then you realise how much you miss training and the competition."
When asked in the 'Daily Mail' by ex-player Jamie Redknapp, Cahill talked about two Italian coaches in Conte and Sarri. He had very different opinions for both of them.
He was delighted with the former. "He was a great manager. There was not one player on the pitch who did not know his role inside out. If you didn't know it, you didn't play. The same thing happened with Jose (Mourinho). The attention to detail, the way they think. They never switch off. You have that confidence; an arrogance in a good way," he continued.
Cahill was critical of Sarri though. "It's difficult to have respect for some of the things he did. But as a big figure then, as captain, to go about things totally the wrong way, which I easily could have done, it's not the way to do it.", he concluded. Cahill hardly played under the Italian after not having a suitable pre-season in the Italian after returning late from the World Cup. That was because England reached the semi-finals of that tournament.