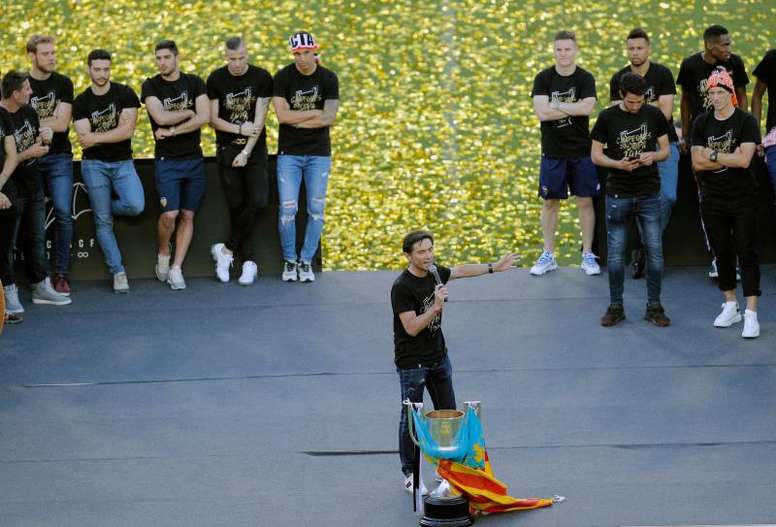 'We are very proud to make people happy'
"I hope the union between the team and the fans that the Copa del Rey win has brought continues and that we can live through more moments like this one", Marcelino expressed in front of the club's media.
"We are enjoying it a lot. We feel that we have made a lot of people enjoy themselves. We are proud of them and thankful for these expressions of care", he continued. He stated that his favourite part of having won the Copa del Rey was the happiness of the people.
"We consider ourselves fortunate to live through this. Very proud to make people happy", the Valencia coach stated. His side lifted the trophy after an 11 year wait.
Even more special, was that the club won the title in their centenary year. Another circumstance than gives the victory more power and makes the celebration sweeter. Marcelino considered it "incredible" what the footballers, the fans and himself had done.