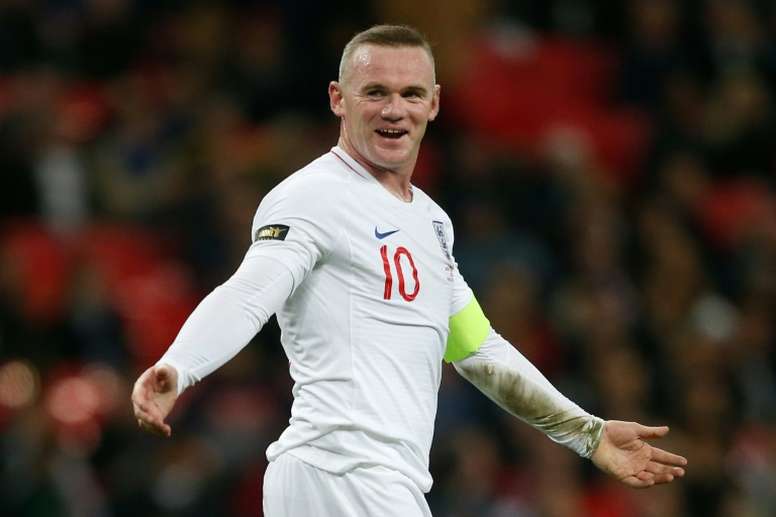 Wayne Rooney spotted with woman at 5.30am!
Wayne Rooney is once again in trouble after being spotted with a dark haired woman in high heels at a hotel in Vancouver at 5.30am.
The 33 year-old had been out partying with DC United teammates after losing 1-0 to the Vancouver Whitecaps. According to 'The Sun', their night included going to two clubs and going to a friend's house. In the clubs, Rooney was caught talking to the young girls while drinking plenty of rum and coke.
Photos have emerged of the player having his arm around the waist of a girl in her 20s in a club. At the club he was with her for over an hour after initially being with his teammates. After leaving the club, he, his teammate Frederic Brillant and a few girls were driven to another club in a limo.
Once that club shut, they went to a friend's house to party in a jacuzzi before all the players returned to the hotel Regency Hyatt where they had been staying. In the hotel, he was spotted with a friend and a girl, but then the friend left. The paper quotes a source which says that Rooney "was laughing and joking with a girl" who had tattoos on her arm before going in a lift together.
His wife, Coleen, back in England was furious at the news and has demanded he return home as soon as possible. The 'Daily Mail' reports that she has taken her wedding ring off in fury and has given a real telling-off.
Rooney is due back in England for January has becomes player-manager at Derby County, but his wife wants him to end his DC United contract early and to put his family first.
August 25, 2019