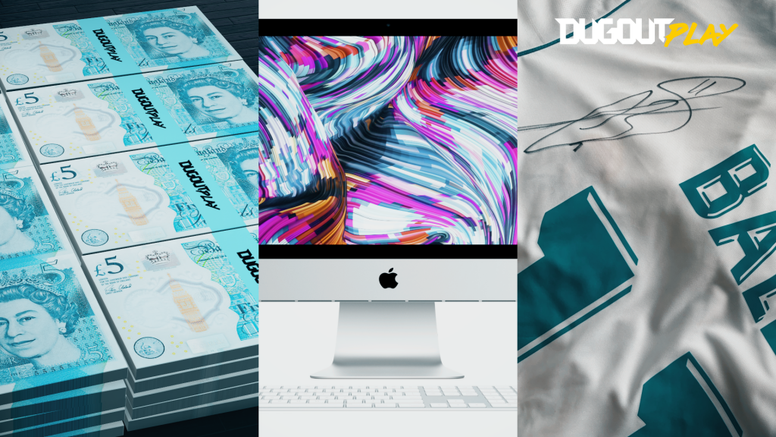 Want a signed kit by Gareth Bale? An Apple iMac? Win big with DugoutPlay!
First, there's an incredible £4,321 in tax free cash, imagine what you could do with that! Spend it on getting away from it all this year, purchase that treat you've had your eye on, get tickets to the game when the new season starts, or just put in in the bank for a rainy day.
There's also the latest Apple iMac desktop to be won. Worth over £1,200, this superb piece of tech has is perfect to work, for gaming, and with a pin-sharp 4K resolution display, a great place to stream the football.
Finally, all entries into the prize draw will be eligible to win a Real Madrid 17/18 shirt signed by Gareth Bale.
Online prize draw entries start at just £1.50, but hurry – it closes at 5pm (BST) 27th July.
If you are a UK user, follow this link in order to participate. But no worries, you can take your chance from everywhere else too by following this link!
So what are you waiting for? Head over to Dugout Play now for a chance win.
18+ UK Only T&Cs Apply