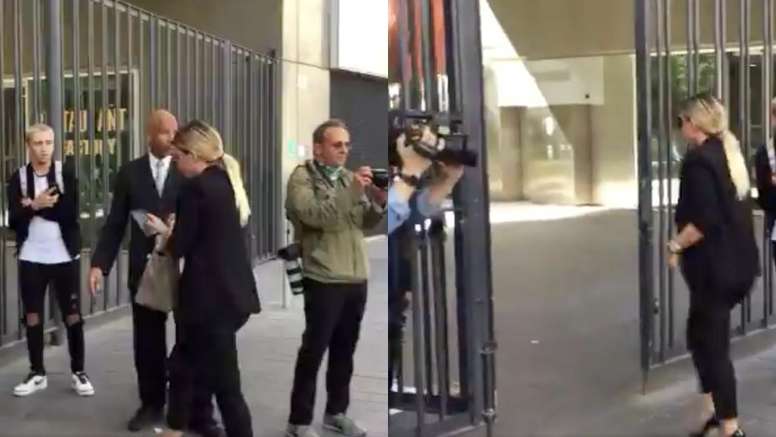 Wanda Nara, spotted entering PSG offices for Icardi negotiations
Rumours started to swirl yesterday evening, and by this morning the operation was all but confirmed. Mauro Icardi was joining Thomas Tuchel's squad. Now, the image of Wanda Nara entering the PSG offices, first shared by "PSG community" on Twitter, seem to confirm the transfer could be announced in a matter of hours.
There are no signs this deal should fail, since Inter itself has been trying desperately to find a solution to the unpleasant current situation with the Argentinian, who was threatening to file an official lawsuit. Furthermore, recent additions such as Alexis Sanchez and Romelu Lukaku mean that Mauro Icardi, who was once an Inter captain, really did not fit in Antonio Conte's plans.
With this all but confirmed signing, PSG's busy transfer deadline day adds yet another last minute move: Keylor Navas is also expected to be announced as PSG's new goalkeeper any time now.
Mauro Icardi's departure could not have come at a better time, as he had reportedly been threatened by the Milan mafia just this morning.
Unless a final disagreement ensues, Icardi should join the Parc des Princes on loan with an option to buy for 70 million euros.
September 2, 2019