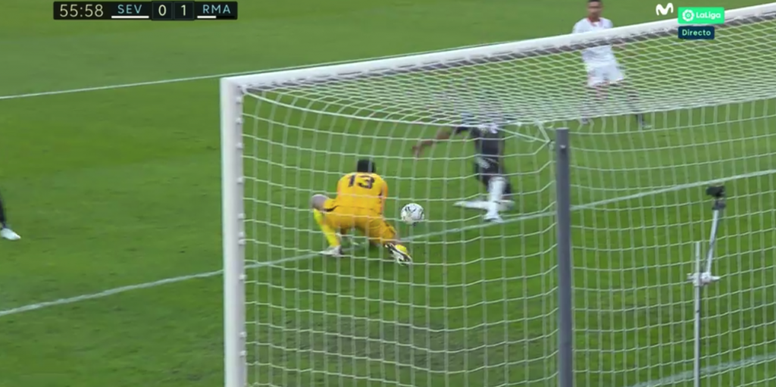 Vinicius made amends for his error after an even worse one by Bono to make it 0-1
Vinicius put Real Madrid ahead against Sevilla, who could have scored themselves through an overhead kick by De Jong which ended up in Courtois' hands. The Brazilian redeemed himself after an earlier error.
In a previous move, he did an air shot when he had a clear chance to score from point blank range. Bono got a touch to the ball, but Vinicius still missed out.
Mendy, who had got to the byline, played a low pass to the middle of the area which the number 20 stretched out for. He only got a slight touch to the ball, but Bono made a hash of it.
Bono, who thought that Vinicius was going to shoot on goal, ended up turning the ball into his own net. Vinicius and Bono put Real Madrid ahead and it turned out to be the only goal of the game.
December 5, 2020