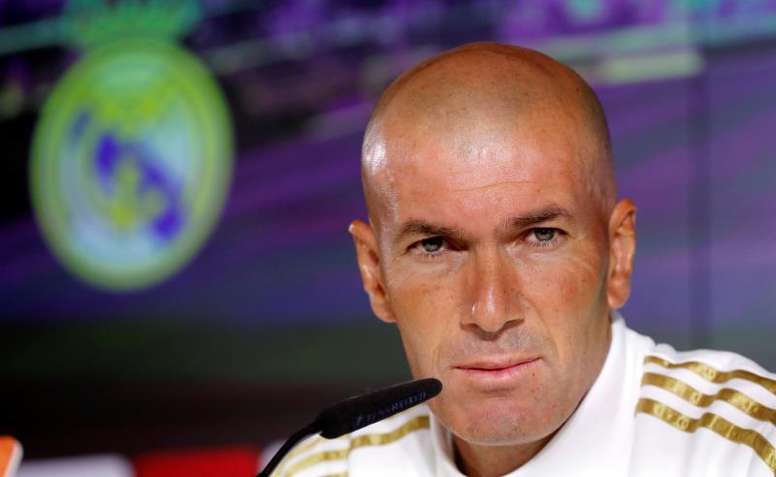 "Vinicius is Real Madrid's future"
Real Madrid returns to the Santiago Bernabéu to try and get their first LaLiga victory of the current season against a Levante which has already proved to be a worthy opponent in previous occasions.
In the usual pre-match press conference, Zinedine Zidane appeared serious and ready to face the challenge, making clear that Bale is as important as any other player on the pitch.
"He has an impressive quality. He's here with us and we're all happy with him. All those who are here are the best and it is not that it is indisputable, but that there are many matches and I count on all my players. We can't think of 12 or 13 players," said Zidane.
The Frenchman has already changed his tone towards the Welshman when compared to the pre-season, making sure he does not blame him for the previous negative season either: "We all want to change things. Everyone contributes to the team and Bale is not the scapegoat."
The Real Madrid coach was also questioned about Vinicius' level: "He has my confidence, which is the most important. He is Real Madrid's future, but all in good time. I'm counting on him, but sometimes he won't play and he's still 18. Stop saying I'm not counting on him."
He also spoke about Eden Hazard, one of the club's most recent and shiny signings, who is expected to make an appearance against Levante after recovering from an injury, although Zidane has said he is not looking to rush him and take risks.
"Hazard's gonna be there, but we've got to take it easy. We've lost Modric and we're going to go out with eleven well-prepared players. We all want to see him play, so the important thing is that he's ready," he continued.
Focusing on Sergio Ramos, the coach thinks that the centre-back is going to finish his career at Real Madrid: "He'll finish here and he's going to do great things, he doesn't get tired and I'm not going to tell his story either".