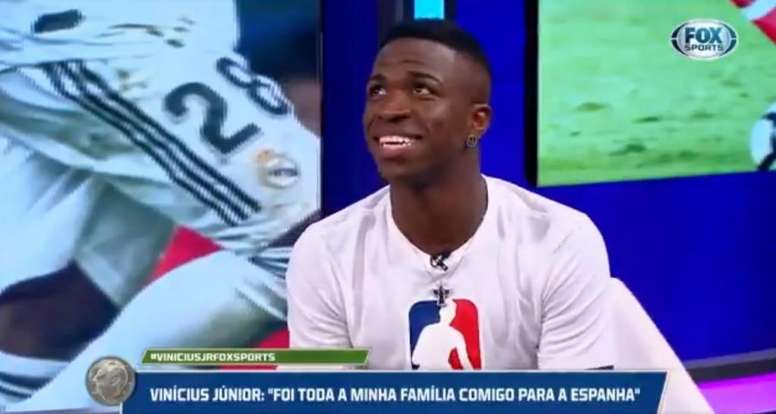 Vinicius chooses Benzema over Ronaldo and Messi
Since the moment Vinicius Jr arrived at Real Madrid, he has enjoyed a special relationship with Karim Benzema both on and off the pitch. The Frenchman has been there to advise the Brazilian, who claims to have learnt a lot from him, and both shone in an otherwise dark and disappointing season for 'Los Blancos'.
In an interview with 'FoxSports', the former Flamengo player took time to praise the impact of Madrid's number 9. In fact, when asked if he'd rather play with Messi or Ronaldo, the youngster said that he would actually choose Benzema to partner him up front.
"It's hard, I've never played with either of them. I don't know... I never played with either so I don't know. I would choose Benzema, he always helps me on the pitch," replied Vinicius, who ended up also hailing Lionel Messi: "He's fantastic, everyone knows he's one of the best in history".
The tricky winger spoke about Madrid's rivalry with Barcelona, which he seems to already fully understand despite his short time in Spain: "Playing against Barcelona is always different". Furthermore, Vinicius suggested a few days back to the same media source that Neymar is his "idol".
However, the Brazilian's immediate future in the Spanish capital has been thrown in doubt due to the arrivals of Eden Hazard and Luka Jovic. Whilst Zidane is reportedly keen to find a loan move for the 18 year-old, others at Madrid suggest that he could still get plenty of first team minutes next season.
June 10, 2019