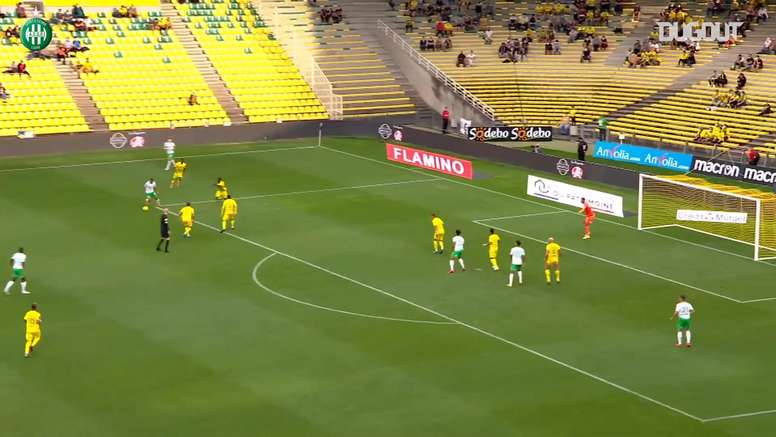 VIDEO: Yvann Macon's first goal for Saint-Etienne
Yvann Macon signed for Saint Etienne earlier this year and he did not take long to make his mark.
After Aouache had given St Etienne the lead after two minutes, Macon made it 0-2 in the 66th minute. That was his first goal for the club, but the away side were pegged back late on by Nantes. Simon and Emond scored in the final 20 minutes to give each side a point. Check out 22 year-old right back Macon's goal in the video above!